Telehouse Europe is investing an initial £80m to almost double the size of its London Docklands datacentre facilities.
Telehouse is home to the London Internet Exchange (Linx), one of the world's biggest internet exchange points. The move is as part of a global expansion of Telehouse facilities funded by parent company KDDI.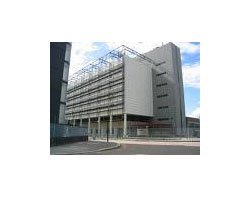 The London development will see a new eight-storey, 12,000 square metre datacentre, Telehouse South, built near the firm's two existing datacentres in Docklands.
Construction work will begin later this year and the new facilities are due to come on-stream in early 2010, meeting the growing demands of City-based financial institutions, online and media businesses, global enterprises and the forthcoming 2012 Olympic Games.
In parallel with the London expansion and in order to interlink its global datacentre services, Telehouse is also investing in 15,000 square metres of new facilities near Paris and a new 1,500 square metre datacentre in Singapore.
Linx chief executive John Souter said, "This investment reaffirms London's pre-eminence as a world-class centre for communications interconnect."