BBC Micro designer awarded CBE
Steve Furber, one of the designers of the BBC Micro computer has been awarded a CBE in the New Year Honours list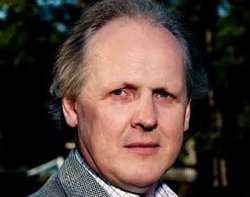 This Article Covers
RELATED TOPICS
One of the designers of the BBC Micro computer has been awarded a CBE in the New Year Honours list.
Continue Reading This Article
Enjoy this article as well as all of our content, including E-Guides, news, tips and more.
By submitting your personal information, you agree to receive emails regarding relevant products and special offers from TechTarget and its partners. You also agree that your personal information may be transferred and processed in the United States, and that you have read and agree to the Terms of Use and the Privacy Policy.

Steve Furber, a professor at the University of Manchester, has been made a commander of the British Empire.
Furber received a CBE for services to computer science, which includes his work as a designer at UK computer firm Acorn, which made the BBC Micro.
Furber was also involved in designing the Arm processor in the 1980s, a powerful chip used in many mobile devices, including Apple's iPhone.