Smoke-free smoking walks rings round ban
The lighter side of IT
IT staff will no longer have to walk outside to have a fag and discuss how replacing the old system with the new one will bring ruin to the business.

Download this free guide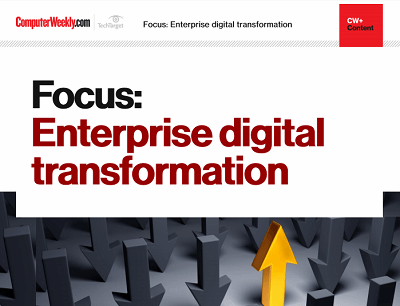 Are you digital to the transformation?
Digital transformation - the buzzword that we can't get away from. Enterprises need to accelerate their digital transformation journeys to avoid being left behind in an increasingly digital world. It's not an easy feat, but one that can be costly to get wrong. Join us as Computer Weekly takes a look at how businesses can stay on track through collaboration, innovation, and listening to user needs.
By submitting your personal information, you agree that TechTarget and its partners may contact you regarding relevant content, products and special offers.
You also agree that your personal information may be transferred and processed in the United States, and that you have read and agree to the Terms of Use and the Privacy Policy.
SuperSmoker.co.uk has developed technology to help smokers circumvent the new smoking laws.
Its invention is an electronic alternative to the cigarette, which contains no tobacco and does not burn - rather it contains a microchip and a harmless liquid that when the user inhales, turns to a vapour that contains nicotine.
The vapour has the appearance of smoke, but the company says it is harmless and can be legally used in areas covered by the smoking ban.
Although lighting up in pubs with this invention might be allowed, Downtime does not recommend chain-smoking your way through your next meeting, no matter how long it lasts.
More on the lighter side of IT >>