Harrods links tills to SAP system for targeted sales
Harrods is using a £1.5m electronic point of sale system to help it target customers with promotions, discounts and services.
Harrods is using a £1.5m electronic point of sale system to help it target customers with promotions, discounts and services.
The Epos system, Retail Java from Retail Business Solutions, is part of a five-year strategy to move the London department store to a service oriented architecture based on a SAP enterprise resource planning platform. It will also allow the retailer to integrate its growing online sales operation with the rest of the business.

Download this free guide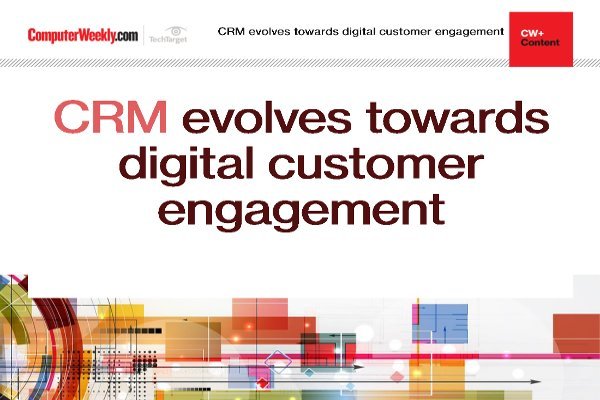 Enhancing digital customer engagement with CRM
Learn about customer relationship management has evolved towards engaging with customers through every channel, with digital at the forefront.
By submitting your personal information, you agree that TechTarget and its partners may contact you regarding relevant content, products and special offers.
You also agree that your personal information may be transferred and processed in the United States, and that you have read and agree to the Terms of Use and the Privacy Policy.
The combined system will enable sales staff to tailor their approach to customers based on the company's knowledge of their preferences and shopping habits, said Harrods.
David Llamas, Harrods' IT director, said, "Harrods attracts 12 million visitors a year, making it the third-most visited destination in the UK, but we also have customers who can spend £1m in a private viewing or via a personal shopper.
"We want every customer to have the best possible experience when they cross our threshold."
That means making sure, no matter what sales channel customers use, that the 1.4 million catalogue items Harrods carries are available, presented appropriately and sold efficiently to build and retain customer loyalty, he added.
Harrods has replaced its eight-year-old Anker tills with DigiPos Retail Blade tills. The retailer rolled out the Retail Java Epos system in its airport stores in June 2006, before deploying it on the 950 tills in its flagship Knightsbridge store in November.
Llamas said Harrods used the opportunity to install applets such as dynamic currency conversion and sales for export on the tills to make transactions quicker, easier and more flexible for customers.
System availability and data security are top priorities, said Llamas. Under Retail Java, the tills operate independently of a central server, but the organisation has a much greater insight into what is happening at the till because of constant message passing to and from the ERP system.
The retailer plans to unveil a website in August which will share an Oracle back-end server with a new call centre system to capture and fulfil orders.
Harrods to integrate systems >>
Comment on this article: computer.weekly@rbi.co.uk
Read more on Business applications