Leeds Metro Uni upgrades 3,800 extensions and moves to IP telephony
Leeds Metropolitan University has deployed a Mitel IP telephony system, upgrading 3,800 extensions.
Leeds Metropolitan University has deployed a Mitel IP telephony system, upgrading 3,800 extensions.
The university, which has over 50,000 students and 3,500 staff, had been using an obsolete analogue PBX and employed Bailey Teswaine, a provider of Mitel Platinum Solutions, to carry out the upgrade.

Download this free guide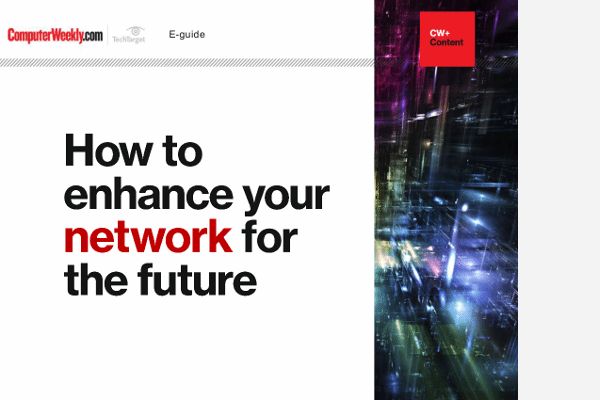 How to enhance your network for the future
Latest on networking developments and directions: NFV, self-optimising networks and IoT enabled smart cities
By submitting your email address, you agree to receive emails regarding relevant topic offers from TechTarget and its partners. You can withdraw your consent at any time. Contact TechTarget at 275 Grove Street, Newton, MA.
You also agree that your personal information may be transferred and processed in the United States, and that you have read and agree to the Terms of Use and the Privacy Policy.

Bailey Teswaine recommended a network of Mitel 3300 IP Communications Platforms (ICP) and Mitel IP handsets.

According to the university, the migration took place with minimal disruption and gave employees housed in the temporary buildings the flexibility to move freely about campus.
Norman Dowd, project leader, at Leeds Metropolitan University, said, "Taking charge of a project of this scale is no small feat. The fact that we have managed to migrate everyone over to IP communications without any disruption is immensely satisfying and a real credit to the service we received from Bailey Teswaine, Mitel's technology and our internal team."
Graham Bevington, managing director, Mitel EMEA, said, "What Leeds Metropolitan University has achieved in this implementation is a great example of a forward thinking. The analogue PBX has passed its peak and it simply can't meet the demands put upon it in today's busy climate.
"By migrating at its own pace Leeds Metropolitan University has made the most of its existing system which is something many organisations fail to appreciate."
Leeds Metropolitan University plans to complete the migration from analogue handsets to IP over the next few months.
VoIP market evolves in 2007 >>
Shoe retailer Faith cuts call costs with Mitel IP telephony system >>
VoIP visions: highlights from VoiceCon Spring 2007 >>
Comment on this article: e-mail computer.weekly@rbi.co.uk