Intel Xeon dual-core chips power Dell performance-boosting range
End-users are finally being offered performance-boosting dual-core 32-bit processors from Intel with the first dual-core Intel Xeon-based servers and workstations from Dell.
This Article Covers
RELATED TOPICS
End-users are finally being offered performance-boosting dual-core 32-bit processors from Intel with the first dual-core Intel Xeon-based servers and workstations from Dell.

Download this free guide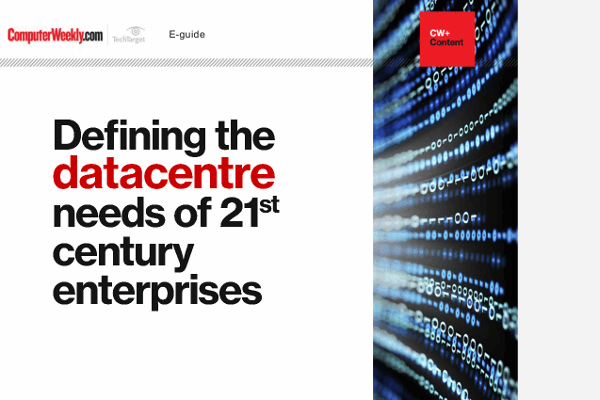 Defining the datacentre needs of 21st century enterprises
A collection of our most popular articles on datacentre management, including: Cloud vs. Colocation: Why both make sense for the enterprise right now; AWS at 10: How the cloud giant shook up enterprise IT and Life on the edge: The benefits of using micro datacenters
By submitting your personal information, you agree that TechTarget and its partners may contact you regarding relevant content, products and special offers.
You also agree that your personal information may be transferred and processed in the United States, and that you have read and agree to the Terms of Use and the Privacy Policy.

Dual-core processors use two physical processing units that can each perform multi-threaded calculations, doubling the performance of certain applications optimised for dual-core chips.
Martin Reynolds, vice-president at Gartner Dataquest, said, "Dual-core processors will deliver the greatest advance in performance since the introduction of the 386, but developers and users must test and tune their software to receive the full benefit of this performance boost."
The Dell machines will be available with Red Hat Enterprise Linux or Windows Server 2003 and will be targeted at the whole range of business end-users.
Dell said the new servers will yield up to 53% performance gains on comparable two-socket Xeons.
Hugh Jenkins, enterprise marketing manager at Dell UK, said, "There is a tremendous performance kick from this generation of Intel server processors. Customers who are running the most demanding applications - Java in particular - and database and messaging, can make good use of dual-core."
Jenkins confirmed that Dell will still offer single-core processor servers "probably well into 2006" for users who do not want to make the jump to dual-core.
Dell will offer Intel's new dual-core 2.8GHz Xeon chip in four two-socket server models: the 1.75in Poweredge 1850; the 1855 blade server; the 3.5in 2850 and the free-standing 2800 server. Servers have 2Mbyte of memory cache per chip. Dell will also offer the chip in two workstation models: the Precision 470 and 670.
In November Dell will start selling high-end four-socket servers using dual-core Xeons.
Dell said the dual-core 2.8GHz Xeon outperforms the single-core equivalent running at 3.6GHz in several server speed tests. Microsoft Exchange runs 18% faster; database software, 37%; and Java applications, 43%, Dell said.
Intel's rival AMD introduced its dual-core Opteron processor in April. A number of hardware suppliers started selling dual-core Opteron-servers then, including Sun Microsystems, Hewlett-Packard and IBM.
Software licensing remains an issue for dual-core and multi-core processor buyers, because software suppliers still have different ways of licensing applications.
Business benefits of dual-core Xeon
Applications can experience significant performance increases.
The best performance is seen by 'hyper-threaded' applications.
Integer processing programs see the best performance (up to 53%). Java applications (up to 46%), database (up to 26%), and floating point (up to 23%) also improve, according to Dell.
Dual-core chips can bring performance-per-watt improvements. Dell recorded over 40% better power consumption in datacentre tests.
Read more on Server hardware