Hitachi researchers make quantum leap
A team of researchers at Hitachi-Cambridge has developed a silicon device to facilitate quantum computing.
This Article Covers
RELATED TOPICS

Download this free guide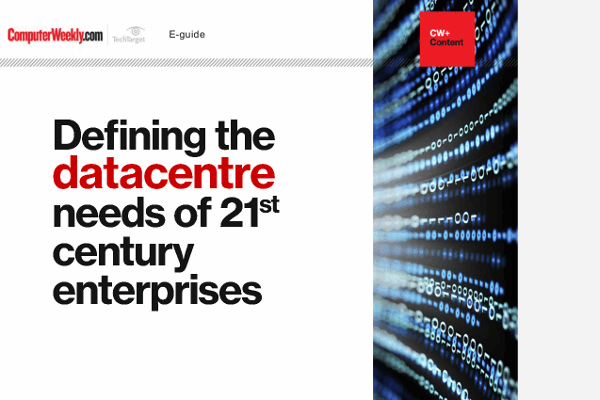 Defining the datacentre needs of 21st century enterprises
A collection of our most popular articles on datacentre management, including: Cloud vs. Colocation: Why both make sense for the enterprise right now; AWS at 10: How the cloud giant shook up enterprise IT and Life on the edge: The benefits of using micro datacenters
By submitting your email address, you agree to receive emails regarding relevant topic offers from TechTarget and its partners. You can withdraw your consent at any time. Contact TechTarget at 275 Grove Street, Newton, MA.
You also agree that your personal information may be transferred and processed in the United States, and that you have read and agree to the Terms of Use and the Privacy Policy.

A team of researchers at Hitachi-Cambridge has developed a silicon device to facilitate quantum computing.
The device, known as a quantum-dot charge qubit is based on years of work on single electronics. Hitachi said the breakthrough represents the first step in the development of a quantum computer based on conventional silicon technology.
Unlike the binary (ones and zeros) system used in modern computers, quantum computers make use of quantum bits (qubits), which Hitachi said can exist in both states - zero and one - simultaneously. Qubits are also subject to quantum entanglement. When two or more are entangled, they behave as one system, so that the state of one qubit depends directly on the state of the others. Thus the potential processing power of a quantum information system increases exponentially rather than linearly with the number of qubits.
Although the principles behind quantum computing have been established and small model systems constructed, it still remains a considerable task to scale these up to practical, working computers. Hitachi said quantum computers could run computation tasks that were currently either impossible or impractical within a sensible timescale using classical computers.
Potential applications where quantum computing could be used include bioinformatics, molecular modelling, codebreaking and encryption. Quantum computers could also be used as simulators to solve quantum mechanics problems.