Instant messaging threats spiral
Threats to users of instant messaging (IM) services are continuing to rise, with one IM security researcher recording over 50 new threats specifically aimed at IM services and peer-to-peer networks during May
Threats to users of instant messaging (IM) services are continuing to rise, with one IM security researcher recording over 50 new threats specifically aimed at IM services and peer-to-peer networks during May.

Download this free guide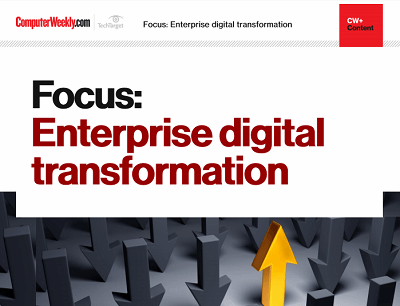 Are you digital to the transformation?
Digital transformation - the buzzword that we can't get away from. Enterprises need to accelerate their digital transformation journeys to avoid being left behind in an increasingly digital world. It's not an easy feat, but one that can be costly to get wrong. Join us as Computer Weekly takes a look at how businesses can stay on track through collaboration, innovation, and listening to user needs.
The new threats were recorded by Akonix, which says the 51 threats it tracked represented more than half of the total it discovered for the entire first three months of the year.
Akonix said virus writers, hackers and scammers were becoming more sophisticated in their approach to vulnerable and insecure IM clients and networks, distributing not just viruses and malware, but putting together blended attacks and phishing scams.
Included in the posted alerts Akonix put out during May were seven variants of the Kelvir worm, which is aimed at MSN Messenger, and six for the Opanki worm aimed at AOL IM users.
IMlogic, another IM security researcher, has previously said IM threats are going up 50% a month.
Read more on Operating systems software