Downtime: Mum knows best, even if you've £20bn to play with
The wacky world of IT
Mum knows best, even if you've £20bn to play with
We've all been there at some time. There you are, trying hard to impress everybody as a real grown-up success and your mum blows it by revealing some embarrassing incident from your youth.

Download this free guide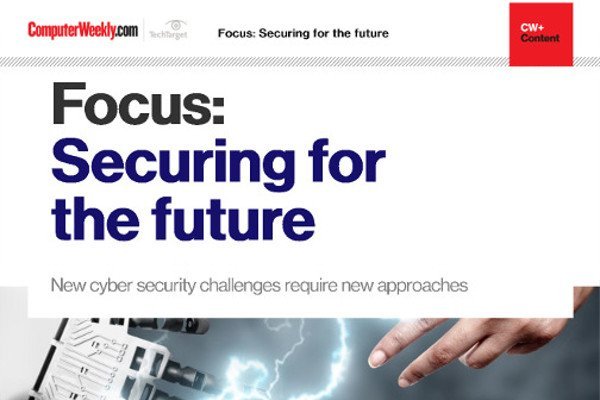 New technologies: a source of threat as well as a solution
Learn about fighting the ever evolving ransomware, IoT botnet malware and data manipulation attacks.
By submitting your personal information, you agree that TechTarget and its partners may contact you regarding relevant content, products and special offers.
You also agree that your personal information may be transferred and processed in the United States, and that you have read and agree to the Terms of Use and the Privacy Policy.

And when you're on close to £300,000 a year for putting in a computer system, it is especially galling to have your mum tell everybody that you failed your computer studies course.

Have sympathy, then, for embattled Richard Granger, head of Connecting for Health, which is in charge of the NHS IT programme - or "£20bn IT fiasco" as the Daily Mail uncharitably calls it.

Mum, aka Mary Granger, adds that it was only after she intervened that he was allowed a resit. Now Mrs Granger, a local councillor in West Yorkshire, says it would be better if some of the money being poured into the NHS IT farrago went towards saving her local hospital, where both Granger Junior and former Labour PM Harold Wilson were born.

So will Granger and his mum kiss and make up? Fat chance she hasn't spoken to him for more than 10 years after a family row.

Vistas are opening up for daredevil Microsoft man

For some people, living dangerously means parachuting out of a plane and pulling the rip cord at the last minute, or wrestling an alligator. But for Microsoft co-president Jim Allchin it means allowing his son to use a PC without anti-virus software. That's right - Allchin says security in the new Vista operating system is so good that you can use a PC without a safety net. There's nothing like living on the edge.

Thanks, that MP3 has just cost your life savings

Downtime was feeling pretty pleased at successfully sticking loads of tunes on its iPod (all legal and above board, of course - no peer-to-peer nonsense in our upstanding world), but it turns out that is not the only thing that MP3 players are good for.

A court case last week saw a man convicted for using MP3 players to bug cash machines and steal the personal details of unsuspecting bank customers.

Maxwell Parsons' fiendish scam saw him and his accomplices attach MP3 players to the backs of free-standing cash machines in "bars, bingo halls and bowling alleys" in order to record customers' data as it was read on their cards and sent via a phone line to banks.

Parsons used technology from Ukraine to decode the tones from the transactions and turn them into information that could then be used to clone credit cards.

But before you get too alarmed and shred all the plastic in your wallet - and Downtime is just itching to use the new credit card shredding freebie that has landed on the desk - if the reports are to be believed, the scheme could only have worked before the introduction of chip and Pin cards.

That's good enough for us. Downtime is more than happy to imagine that the banks are always one step ahead of those pesky crooks, while scientists are similarly poised to solve this global warming nuisance by Christmas.

Oracle's secret weapon adds bounce to IT teams

Delegates at last week's annual Oracle User Group conference in Birmingham were happy to learn of the software giant's latest tool to improve IT department productivity: a miniature football.

A chairman of one of the special interest groups said, "I have got database administrators. If I throw this football at one of my DBAs, hopefully it will bounce off him and hit the other one. Then they will both be awake at the same time."

Downtime would love to hear of any other software suppliers that take productivity so seriously. E-mail us at the address below.

Contribute to Downtime

If you have a funny IT-related story, we want to hear from you. cwdowntime@rbi.co.uk


Comment on this article: computer.weekly@rbi.co.uk


Read more on IT risk management