Hackers denounce SCO patent claim
SCO's web site has been hit by hackers denouncing its patent claims twice in two days.
SCO's website has been hit by hackers denouncing its patent claims twice in two days.
The hackers posted messages that appear to mock the company's claims to own parts of the Linux operating system.
On Monday the attacks compromised the site and inserted a banner that reads, "We own all your code. Pay us all your money."
The incident followed a similar attack on Sunday.
SCO acknowledged that its website "experienced two intrusions by a malicious hacker that temporarily altered two web pages".
The company acted quickly to restore the hacked pages and patch the vulnerability that had let the hackers in.
SCO has been a frequent target of online attacks since it filed a multibillion-dollar lawsuit against IBM in March 2003, charging the company with misappropriation of trade secrets and unfair competition.

Download this free guide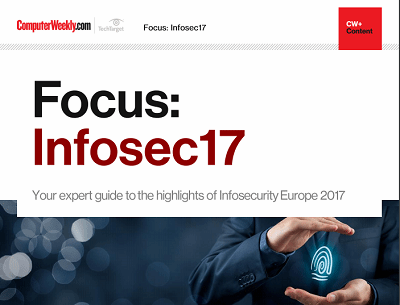 From forensic cyber to encryption: InfoSec17
Security technologist Bruce Schneier's insights and warnings around the regulation of IoT security and forensic cyber psychologist Mary Aiken's comments around the tensions between encryption and state security were the top highlights of the keynote presentations at Infosecurity Europe 2017 in London.
By submitting your personal information, you agree that TechTarget and its partners may contact you regarding relevant content, products and special offers.
You also agree that your personal information may be transferred and processed in the United States, and that you have read and agree to the Terms of Use and the Privacy Policy.
SCO's legal claim to own parts of Linux, and its threats to enforce its ownership through patent infringement lawsuits against Linux users, raised the ire of open-source enthusiasts.
Paul Roberts writes for IDG News Service
Read more on IT risk management