India gets IT posts in bank's offshore move
Lloyds TSB plans to transfer 800 more admin jobs from the UK to India, and create 200 new IT roles in the subcontinent to serve...
Lloyds TSB plans to transfer 800 more admin jobs from the UK to India, and create 200 new IT roles in the subcontinent to serve the bank's UK business.

Download this free guide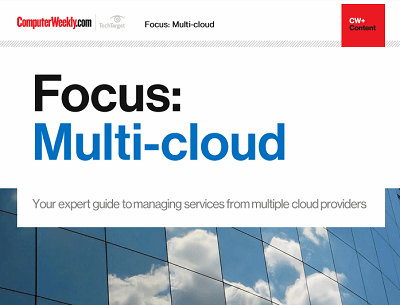 Mixing and matching your cloud options
Many IT leaders are increasingly coming round to the idea that sourcing services from one or more providers might be the best way to go. From a cost and resiliency perspective, some workloads might work better in one cloud over another. Or a certain provider might boast some functionality that suits a particular process the enterprise is looking to implement, but falls short in other areas, prompting the company to adopt a mix-and-match procurement strategy. Join us as Computer Weekly takes a closer look at the multi-cloud approach and what providers are doing to capitalise on the trend.
By submitting your personal information, you agree that TechTarget and its partners may contact you regarding relevant content, products and special offers.
You also agree that your personal information may be transferred and processed in the United States, and that you have read and agree to the Terms of Use and the Privacy Policy.
The 800 administrative jobs, which will transfer to Indian locations by the end of next year, are from the bank's insurance group, its Cheltenham & Gloucester mortgage arm, and group operations activities. The 200 IT posts will be new positions.
A Lloyds TSB spokeswoman said the company would try to find alternative work for any staff affected by the offshore move but added that no compulsory redundancies were expected. She stressed that IT jobs in the UK were not at risk.
Lloyds TSB has already moved 1,300 administrative jobs offshore and said the extra staff in India would help it meet demand for services.
In August, a trade union challenged the right of the bank to send sensitive personal information about its customers offshore to India for processing. The union wrote to the Information Commissioner seeking a ruling over whether Lloyds TSB was entitled to send data offshore without the written consent of each customer.
The complaint follows Lloyds TSB's announcement that it would close a call centre in Newcastle and replace it with one in Mumbai, India, by this month.
However, the announcement by the banking group is likely to raise concerns that the jobs of full-time directly employed UK IT staff could increasingly be at risk from offshore outsourcing. So far, most UK jobs outsourced to India have involved call centre or administrative roles.
Read more on IT outsourcing