Intel lowers Q3 revenue estimates
Citing lower than expected product sales, Intel Corp. on Thursday lowered its revenue expectations for the third quarter of its...
This Article Covers
RELATED TOPICS
Intel has lowered its third quarter revenue expectations, citing lower than expected sales.
The chip manufacturer now expects revenues between $8.3bn (£4.6bn) and $8.6bn. Previous company guidance had placed revenue expectations between $8.6bn and $9.2bn.

Download this free guide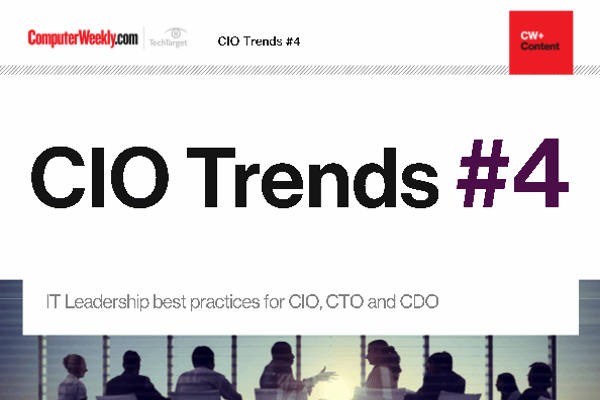 Stay on top of your game
Read about the latest trends and priorities of IT leaders: how to prepare for GDPR, make use of blockchain, transfer lessons from other sectors and become a hybrid IT and digital leader.
By submitting your personal information, you agree that TechTarget and its partners may contact you regarding relevant content, products and special offers.
You also agree that your personal information may be transferred and processed in the United States, and that you have read and agree to the Terms of Use and the Privacy Policy.
The fall is down to lower worldwide demand for Intel processors and "customer reductions in component inventory levels", the company said. It also admitted lower than expected growth in flash memory shipments.
The fall "reflects a weaker market than we had expected", said Andrew Bryant, Intel's chief financial officer. "Our view of this market change is that it is modest in scope and worldwide."
Part of the shortfall was due to a poor response to the company's August price cuts, as well as weakness in the consumer technology market ,where back-to-school sales have fallen short of expectations, Bryant said.
"July was actually pretty comfortable," he said, but "the response after the price move was less than expected."
Flash memory shipments were lower than expected, "primarily due to weakness in our cellular and [consumer device] market segment", Bryant said.
Although the worldwide demand for processors is growing, Intel will have to become more nimble in order to continue to develop the new types of products that will ensure its dominance over the next decade, said Gordon Haff, an analyst with industry research firm Illuminata.
It will need to prove that it can develop products for devices such as game consoles, PDAs, and smartphones, Haff said.
Intel has been plagued by manufacturing delays during the past year, which prompted the company's chief executive, Craig Barrett, to issue a July memo warning employees to change their ways.
"There are many reasons for these [product delays and manufacturing problems]," wrote Barrett. "In the end, the reasons don't matter because the result is less-satisfied customers and a less-successful Intel."
Robert McMillan writes for IDG News Service