Allied Irish switches to Linux on the desktop
Allied Irish Bank is to switch its 7,500 desktop PCs from Windows to a Linux-based Java system.

Download this free guide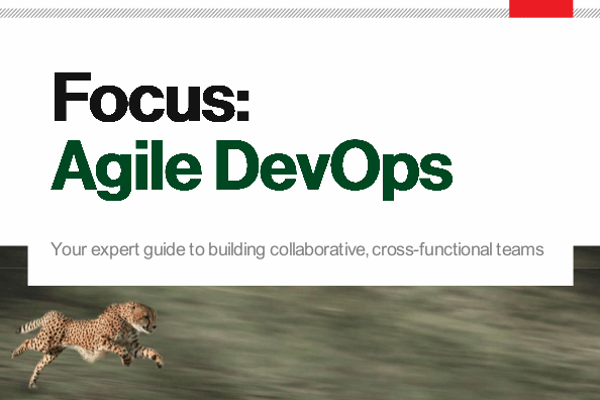 How can your business benefit from DevOps?
Let's take a look at six of the development practices that Disciplined Agile Delivery recommends for disciplined DevOps teams.
By submitting your personal information, you agree that TechTarget and its partners may contact you regarding relevant content, products and special offers.
You also agree that your personal information may be transferred and processed in the United States, and that you have read and agree to the Terms of Use and the Privacy Policy.

Allied Irish Bank is to switch its 7,500 desktop PCs from Windows to a Linux-based Java system.

The move is a landmark for open source software, according to Daniel Mayo, lead analyst for financial services at Datamonitor.

Although Linux has gained ground within financial firms in recent years, it has generally been used for back-office rather than customer-facing systems.

Allied Irish Bank will use Sun Microsystems' Java-based JDS Release 2, which was introduced last month to compete with Microsoft's Windows and Office. It is based on Novell's SuSE Linux and includes desktop management tools, Sun's Staroffice and the Mozilla web browser.

The bank will use thin-client technology where data sits on the server rather than the desktop. Bank staff will use slimmed-down PCs without external e-mail or internet access for carrying out basic customer queries.

Mayo predicted that other banks could follow the example of Allied Irish, attracted by the savings on licence costs and the ease of using Linux-based systems.

"A lot of banks are looking at refreshing their technology, which can be quite expensive," he said. "Linux is a good option."

Matt Fletcher, head of global IT strategy and planning at Allied Irish Bank, said the low cost of Linux was a factor in the move. He said the bank had used Java for several years and was confident JDS Release 2 was reliable in a "controlled environment".
Read more on Operating systems software