Oasis approves two web service specs
Oasis moved forward on two fronts in web services standardisation this week, ratifying a proposal for gauging security...
Oasis moved forward on two fronts in web services standardisation this week, ratifying a proposal for gauging security vulnerabilities and forming a panel to advance a standard for the building management industry.

Download this free guide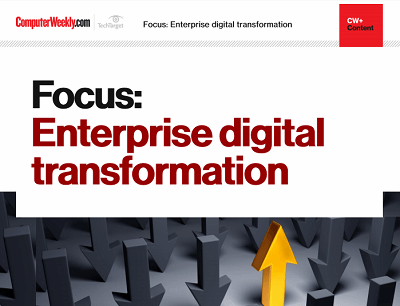 Are you digital to the transformation?
Digital transformation - the buzzword that we can't get away from. Enterprises need to accelerate their digital transformation journeys to avoid being left behind in an increasingly digital world. It's not an easy feat, but one that can be costly to get wrong. Join us as Computer Weekly takes a look at how businesses can stay on track through collaboration, innovation, and listening to user needs.
By submitting your personal information, you agree that TechTarget and its partners may contact you regarding relevant content, products and special offers.
You also agree that your personal information may be transferred and processed in the United States, and that you have read and agree to the Terms of Use and the Privacy Policy.
Members approved Application Vulnerability Description Language (AVDL) Version 1.0 as an official Oasis Standard. AVDL provides a method for exchanging information about security vulnerabilities within web services and web applications.
AVDL saves network managers from having to manually compare reports from application vulnerability assessments with application firewall rules, patch management systems, and other information from event correlation systems.
Vulnerability assessments instead can be imported from AVDL-compliant application scanners. The technology already is being implemented at organisations such as United States Department of Energy and the National Nuclear Security Administration.
Oasis also unveiled plans to advance oBIX (Open Building Information Xchange), with the formation of an oBIX Technical Committee to define a standard method to enable mechanical and electrical systems in facilities to communicate with enterprise applications.
The oBIX technology would be applicable to systems such as heating, venting, and air conditioning; elevators; laboratory equipment; life/safety systems; and closed circuit television monitoring. Web services would be used to enhance the effectiveness of building control systems.
The proposal represents a growing trend of vertical industries developing standards within Oasis to use web services for specific industry needs.
Paul Krill writes for Infoworld
Read more on Operating systems software