HSBC offshore deal likely to set a benchmark
Around 3,500 IT staff at HSBC bank will be given two years' notice of any future plans to outsource IT systems or business...
Around 3,500 IT staff at HSBC bank will be given two years' notice of any future plans to outsource IT systems or business processes overseas, under a new agreement.

Download this free guide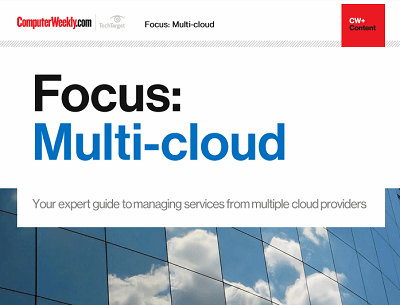 Mixing and matching your cloud options
Many IT leaders are increasingly coming round to the idea that sourcing services from one or more providers might be the best way to go. From a cost and resiliency perspective, some workloads might work better in one cloud over another. Or a certain provider might boast some functionality that suits a particular process the enterprise is looking to implement, but falls short in other areas, prompting the company to adopt a mix-and-match procurement strategy. Join us as Computer Weekly takes a closer look at the multi-cloud approach and what providers are doing to capitalise on the trend.
By submitting your personal information, you agree that TechTarget and its partners may contact you regarding relevant content, products and special offers.
You also agree that your personal information may be transferred and processed in the United States, and that you have read and agree to the Terms of Use and the Privacy Policy.
The agreement, signed earlier this week between HSBC and banking union Unifi, includes a commitment to provide staff with two years' notice of plans to move IT systems or business processes offshore and seek to avoid compulsory redundancies.
Last year, HSBC announced plans to move around 4,000 call centre and data processing jobs overseas.
The HSBC agreement comes one month after Barclays Bank agreed a similar deal with Unifi over offshore outsourcing.
Outsourcing experts said the HSBC deal was likely to set a benchmark for employee consultation over offshore outsourcing deals.
"The HSBC deal demonstrates that organisations are viewing their offshore plans as an integral part of their business planning rather than just a cheap short-term option," said Alex Blues, head of the offshore outsourcing practice at outsourcing advisory firm Orbys Consulting.
"Offshore outsourcing is still a sensitive issue but [agreements such as HSBC] can reduce the negative impact offshore outsourcing on staff."
A growing number of UK companies have moved IT and business operations to lower cost-countries over the past few years.
Analyst firm Ovum Holway has predicted that up to 25,000 UK IT jobs will be lost in the next three years through offshore deals. Most job losses to offshore outsourcing so far have been in call centres, but some experts believe that more senior staff will be at risk.
Read more on IT outsourcing