SCO adds more claims to Linux battle with IBM
The SCO Group has filed a motion to amend its Linux complaint against IBM.
The SCO Group has filed a motion to amend its Linux complaint against IBM.
SCO will add two copyright infringement claims to its complaint. Each claim could increase the amount of damages sought by $1bn, making the total damages in the case $5bn.

Download this free guide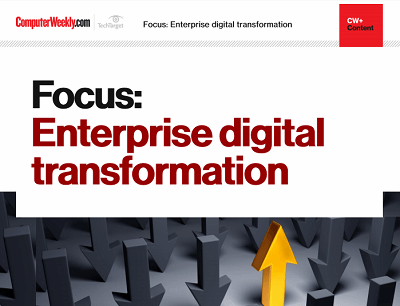 Are you digital to the transformation?
Digital transformation - the buzzword that we can't get away from. Enterprises need to accelerate their digital transformation journeys to avoid being left behind in an increasingly digital world. It's not an easy feat, but one that can be costly to get wrong. Join us as Computer Weekly takes a look at how businesses can stay on track through collaboration, innovation, and listening to user needs.
By submitting your personal information, you agree that TechTarget and its partners may contact you regarding relevant content, products and special offers.
You also agree that your personal information may be transferred and processed in the United States, and that you have read and agree to the Terms of Use and the Privacy Policy.
The amendment will be the second since SCO filed its initial suit against IBM in March last year, claiming that IBM misappropriated trade secrets related to its Unix licence to benefit its Linux business.
SCO licensed the Unix operating system to companies such as IBM, Sun Microsystems and Hewlett-Packard after it claimed it obtained rights to the licence in 1995.
SCO first amended its complaint against IBM in June, increasing the damages amount at the time from $1bn to $3bn.
IBM has since countersued, claiming that SCO distributed its Linux technology without permission and infringed on technology copyrights.
IBM is seeking more information around SCO's claims on Unix System V code, while SCO is seeking details on IBM's AIX and Dynix, both Unix derivatives.
SCO said the proposed amendments to its case address concerns raised in IBM's motion to strike portions of SCO's defences, "thereby rendering moot IBM's motion to strike".
The company has anticipated that IBM may reveal additional evidence through discovery, and has requested an opportunity to further amend its complaint to address any new evidence.
A trial of the case is set for 11 April 2005.
Scarlett Pruitt and Joris Evers write for IDG News Service
Read more on Operating systems software