No escape from SCO licence fee, Linux users warned
SCO has warned Linux users that they will still need to buy one of its licences even if they manage to find and replace the code...
This Article Covers
RELATED TOPICS
SCO has warned Linux users that they will still need to buy one of its licences even if they manage to take out the code it claims was misappropriated from its Unix operating system.

Download this free guide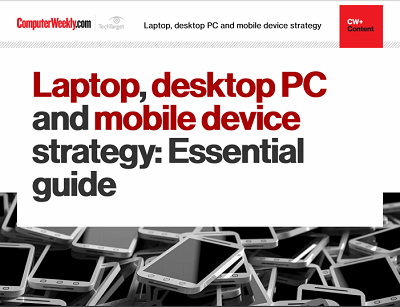 The great debate - to PC or not to PC
IT leaders have greater choice in end-user devices than ever before. The age of PC-only users is over and we have entered the multiple device era. In this guide, you can find best practice, analysis of the latest trends, and expert advice on formulating enterprise strategy in laptops, desktop PCs and mobile devices.
By submitting your personal information, you agree that TechTarget and its partners may contact you regarding relevant content, products and special offers.
You also agree that your personal information may be transferred and processed in the United States, and that you have read and agree to the Terms of Use and the Privacy Policy.
In July, when SCO announced its controversial licensing programme for users of Linux software containing the 2.4 kernel or above, Linux distributors SuSE and Red Hat said the infringing code could be replaced in weeks, if not days, if SCO was to go public with it, negating the need for users to buy a licence. Then, at the recent Linux World event, another company unveiled a product it claimed would help Linux users "sniff out" the offending code on their servers.
However, Chris Sontag, senior vice president and general manager of the firm's SCOsource division, said even if users were able to replace the infringing code, SCO will pursue them for compensation claims through its licensing programme.
"For one thing [replacing the offending code] doesn't solve the past problems," he said.
SCO also believes that Linux distributors are also Red Hat and SuSE are also "significantly underestimating" the disputed code. It estimated that the amount of Unix code in Linux could be greater than 25%.
Sontag added that only SCO has the right to look at its Unix code and it has no intention of allowing others such as Red Hat to look at it.