Whitehall puts brake on public sector gravy train
Battered IT suppliers looking to the public sector as a new gravy train are in for a rude shock. The climate there has changed...

Download this free guide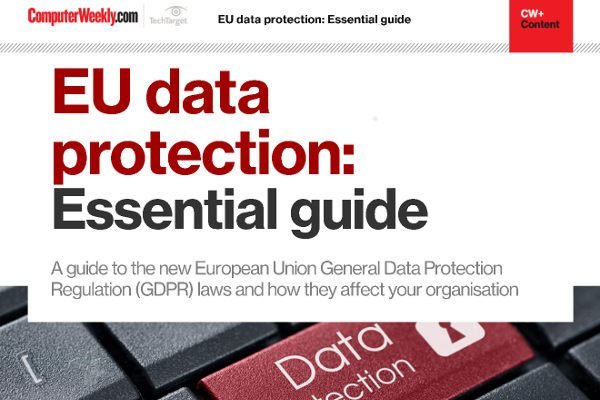 EU data protection: Essential guide
Access this guide to aid you in facing the challenges, opportunities and key actions need to consider in preparing your organisation for GDPR.
By submitting your personal information, you agree that TechTarget and its partners may contact you regarding relevant content, products and special offers.
You also agree that your personal information may be transferred and processed in the United States, and that you have read and agree to the Terms of Use and the Privacy Policy.

Battered IT suppliers looking to the public sector as a new gravy train are in for a rude shock. The climate there has changed drastically over the past year or two.

In recent weeks, government's exasperation with the supply side has exploded. The IT industry has chanced its arm too far. The one-in-four failure rate for IT projects is now unacceptable, and the furore stirred by the Microsoft software licensing debacle of 2001 was a catalyst to strengthening demands for interoperability. Even the future of public private partnerships for IT projects is being profoundly questioned.

Government's message to IT suppliers, particularly prime contractors, is simple: don't lie about your capabilities; inject real value into projects during their lifecycle; and regulate yourselves.

Whitehall now has on board poachers turned hard-nosed gamekeepers such as Peter Gershon of the Office of Government Commerce or Richard Granger of the NHS to help ensure this. They aim to stamp out the all too prevalent practices of knowingly over-egging claims, taking on unreal commitments, and mismanaging risk assessments, which doom many projects to failure while the ink on the contract is still wet.

Prime contractors now need to add real value by encouraging the small and medium-sized IT suppliers that do the bulk of the work to feed innovative ideas through to the overall programmes.

Self regulation among IT suppliers is an oxymoron, their trade associations invariably stating they are membership, not regulatory, bodies, but there is real pressure building for the industry to get its act together. The army of IT supplier secondees within government will doubtless be making that message clear.

True, many in Whitehall remain oblivious that IT success requires process and culture change; civil servants often buy on short-term cost rather than long-term value; and some invoke data protection and other legislation as brakes to inter-departmental data sharing. But the tide has turned. The trough is drying up.
E-Handbook

E-Handbook

E-Zine
Read more on IT for small and medium-sized enterprises (SME)