BSA names and shames air transport company for software piracy
A major transport company is to pay £25,000 to the Business Software Alliance for using unlicensed Adobe and Microsoft software.

Download this free guide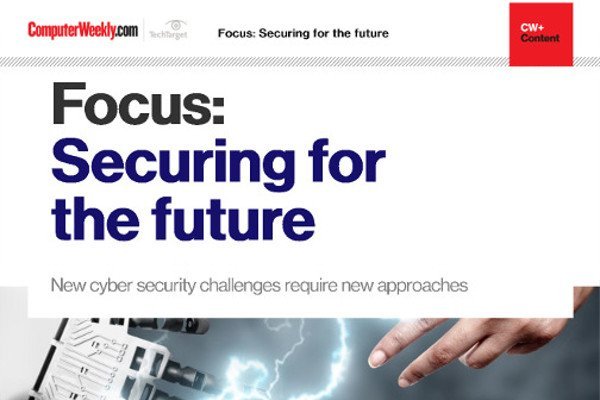 New technologies: a source of threat as well as a solution
Learn about fighting the ever evolving ransomware, IoT botnet malware and data manipulation attacks.
By submitting your personal information, you agree that TechTarget and its partners may contact you regarding relevant content, products and special offers.
You also agree that your personal information may be transferred and processed in the United States, and that you have read and agree to the Terms of Use and the Privacy Policy.

A major transport company is to pay £25,000 to the Business Software Alliance for using unlicensed Adobe and Microsoft software.



Menzies World Cargo, part of the John Menzies group, agreed to the payment after the BSA was tipped off that it was using unlicensed products.

Des Vertannes, managing director of Menzies World Cargo, said the company had not paid sufficient attention to IT asset management during a period of rapid growth.

"Menzies World Cargo was only formed in May 2000. Bringing together five separate organisations, through acquisition, in the timescales we achieved resulted in us facing huge integration issues," said Vertannes.

"We inherited a complex IT infrastructure. Our IT team was overwhelmed with the essential job of keeping the business operational. As a result, like so many other companies which are restructuring and fast growing, software management was not given the attention it needed."

BSA regional manger for northern Europe Siobhan Carroll said that once the tip-off was received, BSA lawyers asked the firm named to check its software licences. "Based on that information we work out a settlement or issue proceedings," she said.

Menzies, she added, had co-operated fully when it was made aware of the problem.

Kit Burden, IT partner at law firm Barlow Lyde & Gilbert, thought the BSA could, ultimately, face a dilemma with its approach.

"If the recipient of one of their letters does not comply with their request for a full disclosure of actual usage of the listed computer programs, the BSA may have to resort to litigation [alleging breach of licence terms]," said Burden. But, he added, this could mean going only on the basis of alleged infringements passed on by disgruntled ex-employees.

"The risk here is that they are unable to make good such allegations and, therefore, face the prospect not only of an embarrassment in PR terms, but also the burden of the other side's legal costs," said Burden.

Nevertheless, Burden warned users not to be complacent. "On the basis that some of the allegations will prove to be true, licensees should not underestimate the importance of a proper asset and licence management programme to ensure that they remain within the limits of their licensed use," he added.

A BSA representative said that it would only move on companies where it had good intelligence. "The BSA has so many leads it doesn't act unless it is pretty certain."
Read more on IT risk management