Firms face retraining bill for switch to .net toolkit
Microsoft Visual Studio .net (VS.net), a key part of the software giant's Web services platform, was launched earlier this week.

Download this free guide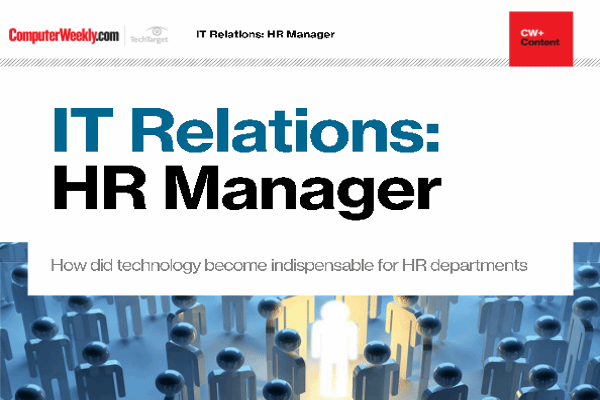 How did technology become indispensable for HR departments
HR and IT departments have begun to work closely together over the last few years. While HR historically has often received limited attention, companies now understand the key role the department plays in the business.
By submitting your personal information, you agree that TechTarget and its partners may contact you regarding relevant content, products and special offers.
You also agree that your personal information may be transferred and processed in the United States, and that you have read and agree to the Terms of Use and the Privacy Policy.

Microsoft Visual Studio .net (VS.net), a key part of the software giant's Web services platform, was launched earlier this week.



The .net toolkit for building XML-based Web services was officially launched by Microsoft chairman Bill Gates at the VSLive show in San Francisco.

Analysts said Web applications will perform better on VS.net but warned that its object oriented language could mean companies need to give their IT staff extra training to use it.

Jeff Prosise, co-founder of software education and consulting firm Wintellect, said, "One advantage of VS.net is that certain types of applications, especially for the Web, perform better compared to Active Server Pages [ASP - a language for developing dynamic Web pages] applications. VS.net Web applications are also easier to write and maintain than ASP applications, and they have richer feature sets, too."

Disadvantages of VS.net include the relative difficulty of converting a standard application to run over the Internet, Prosise added.

Other consultants said VS.net could add to a company's IT training costs, due to its reliance on object oriented programming.

Justin Crossley, senior developer at consultancy Objective, said, "There is a need for training because the new Visual Basic environment is very different and requires the developer to think and work differently."

Hogg Robinson subsidiary Business Travel International (BTI), which was an early adopter of VS.net, said the initial challenges of using the software have been offset by gains in efficiency.

Paul Saggar, director of technology development at Hogg Robinson's Business Technology Division was responsible for moving BTI HotelBooker, an online accommodation booking site, to VS.net. "Migration was not as easy as moving between previous releases of Visual Studio," he said. "Not that VS.net is a difficult development environment, but it is different to Visual Studio.

"Previous Visual Basic versions did not truly implement object orientation, but C++ programmers who are familiar with objects will find it quick and natural to move on. It has been definitely worth the effort."
Read more on IT jobs and recruitment