Union to fight outsourcing plans



Plans by Salford Council to outsource IT and other services have provoked an angry reaction from trade union campaigners.
Alec McFadden, campaign...
Plans by Salford Council to outsource IT and other services have provoked an angry reaction from trade union campaigners.
Alec McFadden, campaign co-ordinator for the Salford branch of the public sector union Unison, said: "What we will see is outsourcing firms taking work away from local councils and creating county-wide datacentres.

Download this free guide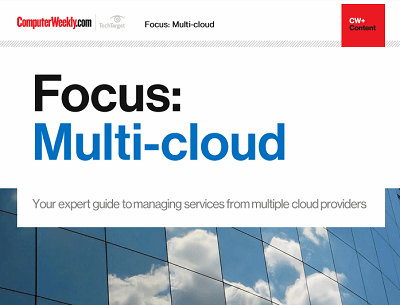 Mixing and matching your cloud options
Many IT leaders are increasingly coming round to the idea that sourcing services from one or more providers might be the best way to go. From a cost and resiliency perspective, some workloads might work better in one cloud over another. Or a certain provider might boast some functionality that suits a particular process the enterprise is looking to implement, but falls short in other areas, prompting the company to adopt a mix-and-match procurement strategy. Join us as Computer Weekly takes a closer look at the multi-cloud approach and what providers are doing to capitalise on the trend.
By submitting your personal information, you agree that TechTarget and its partners may contact you regarding relevant content, products and special offers.
You also agree that your personal information may be transferred and processed in the United States, and that you have read and agree to the Terms of Use and the Privacy Policy.
"We have no intention of letting it go ahead without a fight. I fear that the effect of outsourcing will be to eventually break up the local council and erode local democracy."
Salford Council faces a budget deficit of £10m for 2001-2002, and is looking for savings through outsourcing.
The council is considering outsourcing payroll, human resources, legal and property functions, as well as IT. About 840 people will be affected - 70 of them in IT.
Management consultant Robert Morgan said councils were caught between a rock and a hard place. "It is enshrined in government policy: if you can't compete you must outsource. The Tories started it and the current government has made it more mandatory.
"Councils are having to think in different ways, having to think more commercially in order to satisfy diktats. The problem councils face is that they cannot afford to invest in new systems, so the only option is to put up council tax to raise cash or outsource to an organisation that has modern systems and can cut costs."
Morgan confirmed that Unison's fears over staffing were justified. "The likely consequence is loss of manpower. The outsourcing company will take on staff who may well have commanded high redundancy payments, should the council have been forced down that road. Those staff will be retrained and transferred by the outsourcer, though eventually the result is often that they leave their posts," he said.
A Salford Council spokesman said: "There is no spending problem this year. We are studying all the options to avoid problems with next year's budget. Salford is intending to advertise for expressions of interest to run a range of administrative functions. When we receive the results of this we will compare these with current practice and a full set of proposals will be drawn up later this year."
Read more on IT outsourcing