This Content Component encountered an error
This Article Covers
RELATED TOPICS
This Content Component encountered an error
This Content Component encountered an error
Network Appliance has launched a Web cacheing and streaming appliance for $6,000 - less than a third of the price of its existing machines, writes Cliff Saran.
The Netcache C1100 is designed for branch networks, enabling users to reduce bandwidth constraints on corporate networks.
Edwin Chow, Netcache product marketing manager, explains, "Branch offices typically use lower-cost 128mbps networks."
He says the C1100 could be deployed in branch offices to store corporate Web content, thus reducing the bandwidth constraints of the 128mbps link.

Download this free guide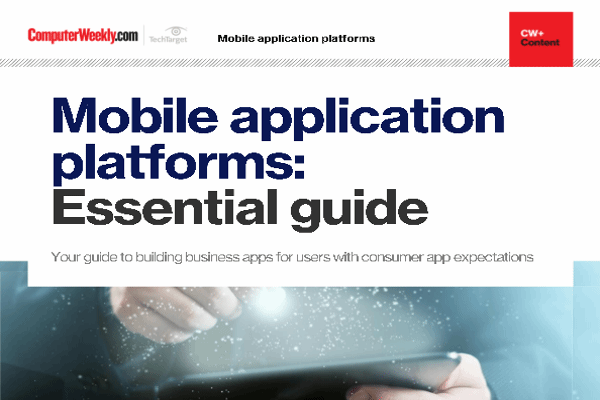 Time to take control of mobile applications
Expert tips on how to deal with mobile application platforms
By submitting your personal information, you agree that TechTarget and its partners may contact you regarding relevant content, products and special offers.
You also agree that your personal information may be transferred and processed in the United States, and that you have read and agree to the Terms of Use and the Privacy Policy.
Another example application is broadcasting streaming video, which typically uses 1mbps per user.
With the Network Appliance C1100, Chow says a single fast link can be multiplexed, allowing streaming video to be broadcast to several users at the same time.
The appliance is configured with 256Mbytes of memory, a 9Gbytes of hard disc and two network adapters.
Network Appliance is developing a specification for the Internet Content Adaptation Protocol, which Chow says will enable third party suppliers to access information contained within Web cache appliances.
One company which is using the specification is Trend Micro which accesses the cache to scan executable code for viruses.
This Content Component encountered an error