Businesses shrug shoulders at today's CRC Energy Efficiency Scheme deadline
Businesses need to pick up the pace on environmental monitoring or face severe penalties as a result of the CRC Energy Efficiency Scheme, reports IFS; plus more daily news.

Businesses shrug shoulders at CRC Energy Efficiency Scheme deadline
Businesses need to pick up the pace on their environmental monitoring or face severe penalties as a result of the CRC Energy Efficiency Scheme, according to global ERP provider IFS. The deadline to register for the scheme has arrived, and a survey by IFS found two-thirds (67%) of the 368 IT decision makers from UK firms lack the necessary software systems to monitor and report on overall environmental impact. Over half (59%) of respondents admitted they will only invest in such monitoring tools if it's required by law or if it helps to sell their products or services.

Download this free guide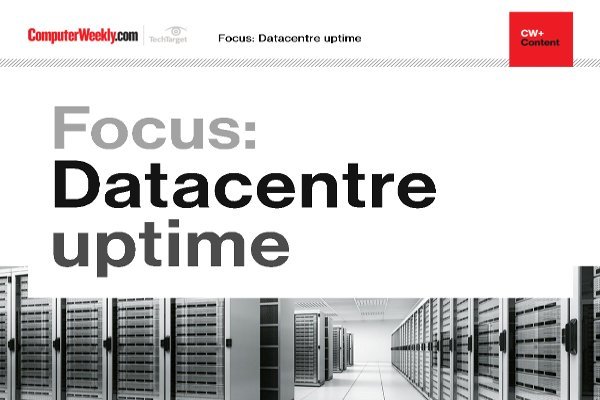 The lowdown on datacentre uptime
Join us as we take a closer look into how some high-profile companies have been affected by datacentre outages in recent years. Discover how you can protect yourself from the perils of downtime.
By submitting your personal information, you agree that TechTarget and its partners may contact you regarding relevant content, products and special offers.
You also agree that your personal information may be transferred and processed in the United States, and that you have read and agree to the Terms of Use and the Privacy Policy.
Capgemini opens Swindon-based Merlin data centre
Consultancy firm Capgemini is set to open its Swindon-based Merlin data centre on October 12. The new data centre uses fresh-air cooling and a flywheel uninterruptible power supply (UPS). The facility has a modular approach to its data storage, with self-contained units.
Dell goes for virtualisation management
Dell has announced a suite of products designed for managing virtualised infrastructures. Dell's Virtual Integrated System (VIS) aims to allow IT managers to work from one single platform. Workloads can also be moved around to accommodate spikes in demand.
Data centre energy costs on the rise, warns Gartner
Data centre energy costs are going to be the fastest rising cost as companies recover from the recession, according to analyst Gartner. According to Gartner, around 12% of data centre expenditure already goes toward energy-related areas. The analyst has advised businesses to get an accurate reading of energy use in facilities by measuring six central areas: building, electrical facilities, building facilities, racks, IT hardware and virtual machines.
Westcon LEAPs into Brussels with new VAR centre facility
Distributor Westcon has unveiled the first of its Learn, Experience, Architect and Plan (LEAP) centres aimed at resellers. The new facility is based in Brussels, with others due to be launched around the world over the coming months. A LEAP centre will open in Denver next month, with Sydney, Australia and Singapore centres to follow. At the centres, resellers can test Westcon's portfolio, which includes the Cisco Unified Computing System, storage solutions from NetApp, EMC, and virtualised applications from VMware, Microsoft, Oracle and SAP.
Kayleigh Bateman is the Site Editor of SearchVirtualDataCentre.co.uk.
Read more on Datacentre energy efficiency and green IT