This Content Component encountered an error
This Content Component encountered an error
This Content Component encountered an error

Telecity boosts power capacity to meet online demand
Data centre operator Telecity has boosted its power capacity in order to meet the demands for its services, including Facebook photos and Spotify playlists. According to CEO Mike Tobin, Telecity now has 92 megawatts of capacity, compared to 60 megawatts last year. The firm operates 24 data centres across Europe, and it recently bought 1.4 megawatts of capacity in Manchester. It also plans to expand its Stockholm data centre by a further 2.6 megawatts, in addition to exploring the possibility of opening new data centres in Madrid, Oslo, Brussels and Prague.

Brocade conference dates announced
Brocade has announced dates for its conference that will take place during November and December. The two-day Brocade Conference 2010 is designed to teach delegates more about Brocade One network architecture. Dates are as follows: Nov. 15 and 16 in Frankfurt; Nov. 16 and 17 in Paris; Nov. 29 and 30 in Dubai; and Dec. 1 and 2 in London.

Download this free guide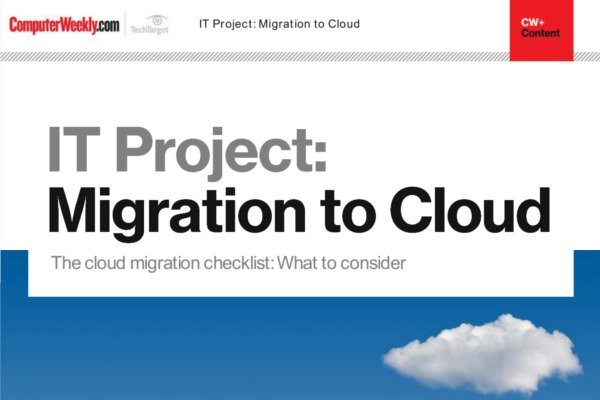 IT Project: Migration to Cloud
What to move, where and when. Use this checklist and tips for a smooth transition.
By submitting your personal information, you agree that TechTarget and its partners may contact you regarding relevant content, products and special offers.
You also agree that your personal information may be transferred and processed in the United States, and that you have read and agree to the Terms of Use and the Privacy Policy.
BlueSquare Data in mobile phone services provider WIN
WIN, an interactive information provider for mobile phones, has selected BlueSquare Data to reduce a number of its data centres. The company will use BlueSquare Data's tier 3 and 4 facilities in Maidenhead and Milton Keynes for collocation services, including disaster recovery. The deal supports WIN's new messaging platform -- WIN Engage.
VMware and Imprivata integrate for secure virtual desktop enviroments
Secure data access point vendor Imprivata has announced a deal with VMware that integrates VMware View and Imprivata OneSign. The integration is designed to secure end-point data access and user roaming desktops in virtual desktop environments. Both Imprivata and VMware will conduct joint marketing, sales and support initiatives, particularly within the healthcare market.
Virtual Bridges unveils VERDE update for iPad and iPhone users
VDI vendor Virtual Bridges has released VERDE 4.2, an updated version of its VERDE 4, unveiled three months ago. A major update includes extending the reach of VERDE to iPad and iPhone users.
Kayleigh Bateman is the Site Editor of SearchVirtualDataCentre.co.UK.
This Content Component encountered an error
This Content Component encountered an error