At the start of the year, social networking and collaboration was put at the top of the agenda for CIOs. Despite privacy risks, organisations embraced the use of social media - even to recruit staff - while other top tech firms were criticised for failing to engage with customers through social media channels.
Facebook hit half a billion users and web inventor Sir Tim Berners-Lee warned that Facebook and Apple threaten the future development of the web.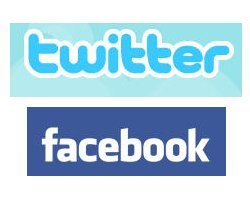 Here are Computer Weekly's top 10 social media stories for this year.
For a lot of CIOs, "social networking" suggests users pounding away on Twitter and Facebook and hogging network bandwidth with YouTube and iPlayer video streams. But smart IT managers are realising that the concepts such services embody are central to improving collaboration both within the organisation and with customers and partners.
Employees at the Ministry of Defence and the military leaked secrets on social networking sites and forums 16 times in the past 18 months.
The general election was meant to be the first of the social media age, with connected voters using their online influence to sway the result. But with "old media" televised debates dominating the campaign, did social media really come into its own?
Photos: Rex Features
Accenture plans to recruit 50,000 people this year, with 40% sourced through social media and websites such as Twitter and LinkedIn.
Despite the privacy concerns raised by civil rights groups around the world, almost one in 12 people on the planet is signed up to social networking site Facebook.
The UK's top tech companies are failing to engage with customers through social media, despite 90% having a presence on more than one social network site.
Kent County Council has responded to criticism that it spent nearly £13,000 on training members of staff to use sites such as Twitter and Facebook between October 2009 and October 2010.
Social network MySpace has replaced its traditional customer relationship management (CRM) service with a social CRM, saving £2m and increasing customer satisfaction "threefold" since last year. The social network believes this will win back MySpace's competitive advantage, providing useful lessons for businesses looking to incorporate social networking into its CRM.
Net neutrality is a basic value of the internet according to web inventor Sir Tim Berners-Lee, accusing Facebook and Apple of threatening the web's future development.
Retailers have spent a lot of time trying to understand the customer better, through loyalty card schemes and sophisticated customer relationship management systems. But these are now under pressure from social media. The launch of Facebook Deals this month allows retailers to offer customers promotions specific to location by allowing customers to "check-in" via Facebook Places using their smartphones and receive tailored deals.
Email Alerts
Register now to receive ComputerWeekly.com IT-related news, guides and more, delivered to your inbox.
By submitting your personal information, you agree to receive emails regarding relevant products and special offers from TechTarget and its partners. You also agree that your personal information may be transferred and processed in the United States, and that you have read and agree to the
Terms of Use
and the
Privacy Policy
.