The Federation Against Software Theft (FAST) says a new industry-driven initiative aimed at reducing the sales of counterfeit goods online is an important step in the fight against piracy.
Rights holders, internet service providers and trade associations have signed a Memorandum of Understanding (MoU).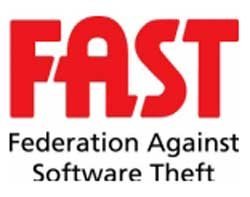 Signatories of the MoU include brands such as Amazon, Burberry, eBay, Microsoft and the Motion Picture Association of America.
The MoU is aimed at setting up a code of practice in the fight against the sale of counterfeit goods over the internet and to enhance collaboration between the signatories and set an example for other stakeholders.
"The MoU represents the conclusion of one of the main planks of the European Commission's September 2008 communication on enhancing the campaign to protect intellectual property rights," says Julian Heathcote Hobbins, general counsel at the BSA.
An important element of the MoU, he says, is that the parties involved have agreed on a number or key principles regarding notice and take-down procedures, and have made a number of commitments to take proactive and preventative measures to fight counterfeiting, as well as improve co-operation and information exchange.
"These are incredibly important commitments being made by both rights holders and internet platform providers. This may be a voluntary agreement, but it is a sign of the growing importance - and recognition - of the value of intellectual property rights in today's economy," said Hobbins.
Increased cooperation between all parties must be a good thing when notifying internet platforms as this often leads to effective action, he says.
Signatories of the MoU have committed to meet quarterly under the auspices of the European Commission (EC) during a 12-month assessment period to analyse the progress, implementation and functioning of the MoU in terms of key performance indicators (KPIs) developed at the outset by the signatories.
The signatories, together with the EC, will meet at the end of the assessment period to evaluate the effectiveness of the MoU in reducing the sale of counterfeit goods over internet platforms, discuss the continuation of the MoU and, if appropriate, discuss and propose appropriate follow-up actions.
Email Alerts
Register now to receive ComputerWeekly.com IT-related news, guides and more, delivered to your inbox.
By submitting your personal information, you agree to receive emails regarding relevant products and special offers from TechTarget and its partners. You also agree that your personal information may be transferred and processed in the United States, and that you have read and agree to the
Terms of Use
and the
Privacy Policy
.