Sony has begun the phased restoration of its PlayStation Network - suspended after hackers accessed systems, exposing up to 100m Sony user records in the data breach - but the process is not running smoothly.
Credit card information for about 10m users was stored on the database, but it is still unclear whether the intruders accessed this, Sony insisting the credit card information on the PlayStation Network (PSN) was encrypted.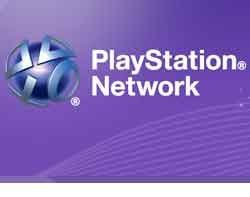 The beleaguered company said the restoration would be on a country-by-country basis, starting with the Americas, Europe, Australia, New Zealand and the Middle East. Sony hopes to have all regions restored by the end of May.
However, users in these regions have reported difficulties logging in after waiting a month for the services to be restored.
The high volume of password-reset requests by online gamers has forced Sony to suspend services again, according to reports from the United Arab Emirates.
The Japanese company said it was suspending services for half an hour this morning to clear the queue of password requests.
In a later update, the company said password reset requests were taking time to clear and asked PSN users for patience.
Sony has apologised for what could be one of the biggest security breaches in internet history. The breach exposed the personal information of over 77 million users of the PSN. Sony has promised a more robust consumer data protection policy to combat future attacks.
The company has also promised to address the concerns raised by the data breach and to make consumer data protection a full-time, company-wide commitment.
The gaming company says it is introducing several new security measures. Sony said its improved security measures will include increased encryption levels, additional firewalls and an early warning system. The early warning system will alert Sony of attempts to penetrate the network.
Japanese authorities have indicated they will not allow Sony to re-activate its network until the anti-hacking measures are fully enacted, according to Engadget.
Japanese authorities are also insisting Sony take further measures to ensure users' credit card numbers and other private data will not be exposed through its online services again.
Find the latest news and information on playstation network from ComputerWeekly.com and the web >>
Email Alerts
Register now to receive ComputerWeekly.com IT-related news, guides and more, delivered to your inbox.
By submitting your personal information, you agree to receive emails regarding relevant products and special offers from TechTarget and its partners. You also agree that your personal information may be transferred and processed in the United States, and that you have read and agree to the
Terms of Use
and the
Privacy Policy
.