Microsoft is offering developers a free trial of its Azure cloud computing platform until June 2011.
The trial provides access to 750 hours of an Extra Small Compute Instance; 25 hours of a Small Compute Instance; 500 Mbytes of storage and 10 Kbytes of storage transactions.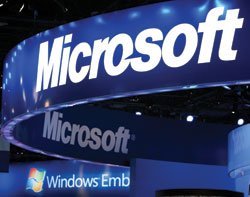 Users also get 90 days of access to the 1 Gbyte web edition of the Microsoft SQL Azure database server, plus 100 KBytes of AppFabric access control transactions and two AppFabric service bus connections.
Data transfers are limited to 500 Mbytes in and 500 Mbytes out.