The majority of cyber threats are from criminals out for financial gain, says White House cybersecurity co-ordinator Howard Schmidt.
Online services such as banking and tax assessments are affected by the criminal threat, he told attendees of RSA 2011 in San Francisco.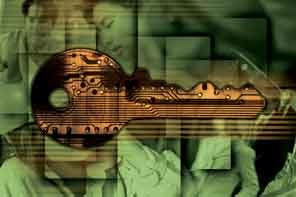 "To move forward in the digital age, we need to make cyber security real," he said.
To this end, says Schmidt, more attention needs to be paid to ensuring more people are equipped with skills necessary to defend cyberspace.
"Universities are producing people with these skills, but not at the required scale," he said.
Allied to this, government needs to pay more attention that they retain people with these skills by developing clear career paths for them.
"The US military has established career paths for IT security specialists, but government has yet to do the same."
Developing software with security and privacy in mind is another important area that needs attention. says Schmidt.
Above all, improving cyber security demands co-operation across public and private sectors.
"We all need to do our part to secure our part of cyberspace," he says.
Email Alerts
Register now to receive ComputerWeekly.com IT-related news, guides and more, delivered to your inbox.
By submitting you agree to receive email from TechTarget and its partners. If you reside outside of the United States, you consent to having your personal data transferred to and processed in the United States.
Privacy