iPad 2 spotted at Rupert Murdoch's digital newspaper launch
The much-anticipated new version of the iPad was spotted at the launch of Rupert Murdoch's digital newspaper The Daily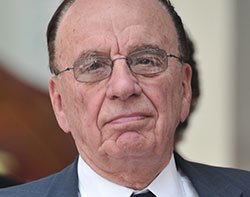 This Article Covers
RELATED TOPICS
The much-anticipated new version of the iPad was spotted at the launch of Rupert Murdoch's digital newspaper The...
Continue Reading This Article
Enjoy this article as well as all of our content, including E-Guides, news, tips and more.
By submitting your personal information, you agree to receive emails regarding relevant products and special offers from TechTarget and its partners. You also agree that your personal information may be transferred and processed in the United States, and that you have read and agree to the Terms of Use and the Privacy Policy.

Daily, according to Reuters news agency.
Eyewitness saw what appeared to be a working model of the iPad 2 with a front-facing camera at the top edge of the glass screen, said Reuters.
Speculation is rife that the iPad 2 is due to be released by the Spring. According to rumours, the device will include a front and back-facing camera, USB ports, SD card slots, HDMI out, 1080P playback and full GPS.
Apple sold 14.8 million iPads last year. Total tablet sales reached 19.5 million for the whole of last year, said Gartner, with iPads being increasingly adopted by corporate users.