A growing black market and fraudulent deals in IPv4 internet addresses are unlikely to last long, says the European internet address registrar, RIPE NCC.
The organisation's CEO Axel Pawlik told Computer Weekly that it had moved quickly to get eBay to take down an offer of a block of IPv4 addresses, but that this was unlikely to happen often.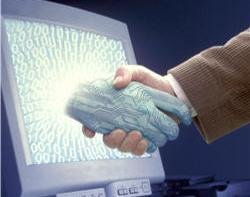 Opportunists are taking advantage of press reports that the last block of IPv4 addresses was allocated in January, creating an apparent shortage.
As Computer Weekly has reported, this is not the end of the internet, barely the start. This week Cisco demonstrated a complete network control centre using IPv6, the new addressing scheme that offers trillions more internet addresses.
But for a period, perhaps up to 20 years, internet service providers will have to support both forms of addressing, so-called dual stack, internet founder Vint Cerf told Computer Weekly earlier.
Pawlik said it was not necessarily a bad thing that people paid money for the addresses they wanted. "But they also need to make sure that people upstream will route to them," he said. "There's no point owning an address if no-one will connect to you."
Pawlik said RIPE NCC would issue policies and guidance on how to transfer addresses properly within weeks. "Trade in addresses will be okay provided the details are properly registered," he said.
Pawlik added that there was no need for newcomers to think they had to pay for IP addresses. Addresses themselves are free, but RIPE NCC charges sub-registrars between €1,000 (£850) and €4,000 a year for administration.
Email Alerts
Register now to receive ComputerWeekly.com IT-related news, guides and more, delivered to your inbox.
By submitting your personal information, you agree to receive emails regarding relevant products and special offers from TechTarget and its partners. You also agree that your personal information may be transferred and processed in the United States, and that you have read and agree to the
Terms of Use
and the
Privacy Policy
.