Private and community clouds best for government IT, says Enisa
Private and community clouds best fit the IT needs of public administrations, says the EU's cyber security agency.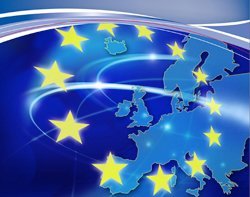 Private and community clouds best fit the IT needs of public administrations, says the EU's cyber security agency.
But, if a private or community cloud infrastructure does not reach critical mass, much of the resilience and security benefits of the cloud model will not be realised, according to a report on Governmental Cloud Computing by the European Network and Information Security Agency (Enisa).

Download this free guide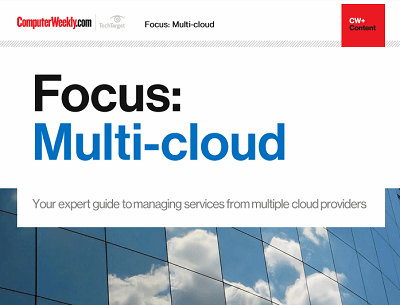 Mixing and matching your cloud options
Many IT leaders are increasingly coming round to the idea that sourcing services from one or more providers might be the best way to go. From a cost and resiliency perspective, some workloads might work better in one cloud over another. Or a certain provider might boast some functionality that suits a particular process the enterprise is looking to implement, but falls short in other areas, prompting the company to adopt a mix-and-match procurement strategy. Join us as Computer Weekly takes a closer look at the multi-cloud approach and what providers are doing to capitalise on the trend.
By submitting your personal information, you agree that TechTarget and its partners may contact you regarding relevant content, products and special offers.
You also agree that your personal information may be transferred and processed in the United States, and that you have read and agree to the Terms of Use and the Privacy Policy.
The aim of the report is to support governmental bodies in taking informed, risk-based decisions regarding data security, service resilience and legal compliance on their way to the cloud, Enisa said.
The report highlights the security and resilience pros and cons of community, private and public cloud computing services for public bodies.
Udo Helmbrecht, executive director at Enisa, said public cloud offers a very high level of service availability and is the most cost-effective.
"Yet, currently its adoption should be limited to non-sensitive or non-critical applications, in the context of a well-defined cloud adaptation strategy with a clear exit strategy," he said.
The report makes several recommendations to governments and public bodies, including:
- National governments and institutions should investigate the concept of an EU governmental cloud.
- National governments should prepare a cloud computing strategy and study the role that cloud computing will play for critical information infrastructure protection.
- A national cloud computing strategy should address the effects of national/supra-national interoperability, interdependencies and cascading failures.
Read more on IT outsourcing