Virgin charges £45 for 100Mbps broadband service
Virgin Media is due to launch a 100Mbps broadband service in December, which it claims will be available to...
Virgin Media is due to launch a 100Mbps broadband service in December, which it claims will be available to more than 12.7 million households.
Customers can now pre-register for the £45-per-month service, which Virgin Media says will give customers nearly 20 times the average broadband speed in the UK

Download this free guide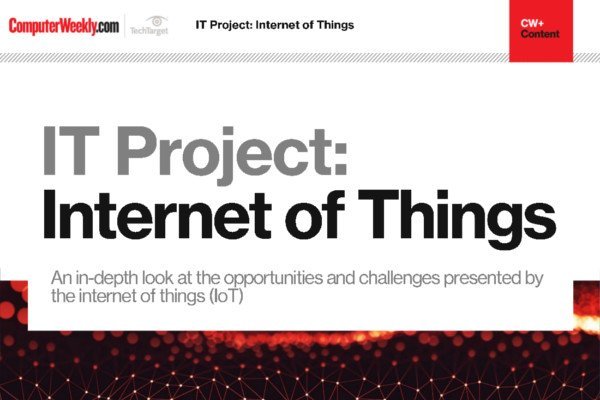 IT Project: Internet of Things
Have an in-depth look at the opportunities and challenges presented by the internet of things
By submitting your personal information, you agree that TechTarget and its partners may contact you regarding relevant content, products and special offers.
You also agree that your personal information may be transferred and processed in the United States, and that you have read and agree to the Terms of Use and the Privacy Policy.
Prime minister David Cameron welcomed the news. "We want to see super-fast broadband brought to people's homes and businesses right across the country and this exciting news takes us a step closer towards reaching that goal," he said.
According to the Connected Kingdom report by Boston Consulting, the UK internet economy is worth £100bn.
Neil Berkett, chief executive at Virgin Media, said, "The launch of our 100Mbps service is a significant milestone in the UK's broadband evolution and a vivid illustration of the power of our next-generation network."
The service will also deliver 10Mbps upload speeds. Virgin Media said it will provide users with a custom-built, energy-efficient combined modem and wireless "N" router, with the potential to deliver speeds of up to 400Mbps as new services roll-out in the future.
The 100Mbps service will allow users to download an entire music album in as little as five seconds, a TV show in around 30 seconds, a high-quality movie in 1½ minutes, and a high-definition movie in around seven minutes. However, Virgin Media research has shown the service will truly come into its own when more than one person in a household is using the service at the same time. Following trials of 100Mbps and 200Mbps speeds, the company found internet usage increased exponentially, providing users with a hassle-free and enjoyable way to access entertainment and everyday services.