India has delayed a threatened ban on Blackberry services for 60 days to extend talks on giving security services access to users' e-mails and instant messages.
The use of these communication channels has been a concern since the 2008 Mumbai terror attacks were co-ordinated using satellite and internet phone calls.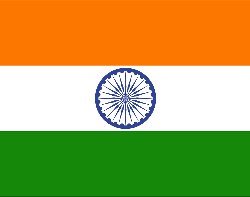 Indian authorities insist law enforcement agencies should be able to access any communication through the telecom networks.
The ban was set to go into force today (31.08.2010) if Blackberry maker Research In Motion (RIM) failed to give India's security agencies more access.
But RIM last week offered to set up an industry forum to address the Indian government's concerns by finding ways to give lawful access to enforcement agencies.
India's home affairs ministry said it would review the situation in 60 days after talks with senior RIM executives at the weekend, according to the Financial Times.
RIM said last week that other governments were finding ways to live with strong encryption, and the only way forward was to work together.
"The use of strong encryption in wireless technology is not unique to the Blackberry platform. It is unquestionably an industry-wide matter," RIM said in a statement.