Google and Microsoft to fight for SME cloud e-mail market
The SME sector could be the next battleground for Microsoft and Google to fight over e-mail provision market share.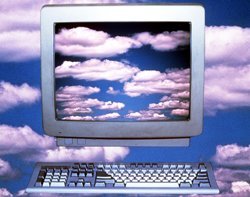 The SME sector could be the next battleground for Microsoft and Google to fight over e-mail provision market share.
As organisations evaluate e-mail strategies over the next five years, Microsoft and Google will compete for the bulk of the market, says analyst Forrester Research. This is due to cloud-based e-mail being the entry point to a deeper and more profitable collaboration deal for vendors.

Download this free guide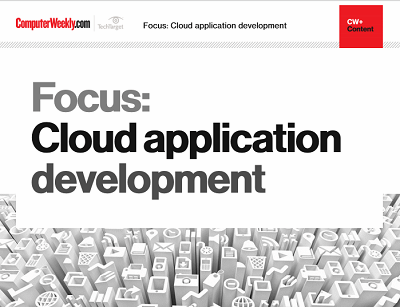 Serving the master: Customer application development
Feeling the pressure of being a cloud-native application designer genius? Fast, adaptable customer-facing cloud application development is a top demand of all IT departments. Computer Weekly takes a look at the trends and presents some case studies to help provide direction forward.
By submitting your personal information, you agree that TechTarget and its partners may contact you regarding relevant content, products and special offers.
You also agree that your personal information may be transferred and processed in the United States, and that you have read and agree to the Terms of Use and the Privacy Policy.
"Microsoft and Google are happy to outbid each other to win your e-mail business because they know there's more money to be made in conferencing, team sites, videoconferencing and social software. We estimate that for every dollar you spend on cloud e-mail, you'll wind up spending $3 to $10 on other cloud collaboration and communications services," said Ted Schadler, an analyst at Forrester.
Cisco, IBM, Microsoft and Google are rapidly approaching feature and price parity in their e-mail offerings, but Microsoft and Google are in the lead with customers, he said.
"There's no doubt in our minds that e-mail will be the first successful large-scale cloud application. The reasons are simple: e-mail in the cloud is cheaper, it will evolve faster, and it's a great test bed to master the issues of cloud computing providers," said Schadler.
Research from Forrester found that in 2009, 76% of US employees in small companies used Outlook for e-mail. However, Google has been building its direct sales organisation and partner channel aggressively over the past three years - claiming more than two million businesses use its Google Apps Enterprise Edition product.
"Google is threatening that franchise, which is what has propelled Microsoft aggressively into the cloud e-mail market," added Schadler.
Five predictions for cloud-based e-mail
Even at bargain prices, cloud e-mail vendors will make good money on their offerings.
Cloud e-mail will be the entry point to deeper and more profitable collaboration deals. Forrester estimates that for every dollar users spend on cloud e-mail, they'll spend around £2 to £6 on other cloud collaboration and communications services
Microsoft and Google will battle for the bulk of the market
IBM will try to convert its customers and opportunistically seek new business
Cisco will test the waters in the midmarket before going after big firms
Source: Forrester Research
Read more on Web software