SME deal a move in the right direction for SAP
Small toy business Jellycat has implemented an SAP application to integrate its business functions.
Small toy business Jellycat has implemented an SAP application to integrate its business functions.
SAP's SME-specific Business One package will automate the company's processes and provide financial reporting.
Danny Olive, finance director at Jellycat, said, "We needed a comprehensive, integrated and scalable solution to help us continue our business success."

Download this free guide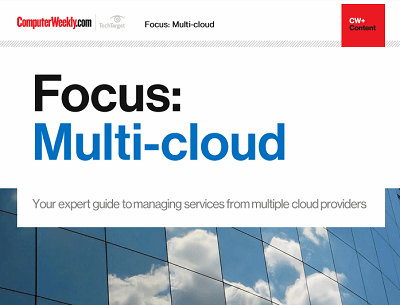 The maturity of the enterprise public cloud
Many IT leaders are increasingly coming round to the idea that sourcing services from one or more providers might be the best way to go. Join us as Computer Weekly takes a closer look at the multi-cloud approach and what providers are doing to capitalise on the trend.
By submitting your personal information, you agree that TechTarget and its partners may contact you regarding relevant content, products and special offers.
You also agree that your personal information may be transferred and processed in the United States, and that you have read and agree to the Terms of Use and the Privacy Policy.
This follows a push by SAP to expand its offering into the SME market. Jim Hageman Snabe, co-chief executive officer of the firm, said the company had made recent inroads into the sector.
Clive Longbottom, analyst at Quocirca, said SAP is attempting to attract mid market companies, having reached full penetration of larger organisations. "To get more licence revenue it is beginning to look elsewhere," he added.
But Longbottom is doubtful that SAP will make headway in the sector. "The perception outside Germany is that [SAP platforms] are expensive, complex and constraining. And there are already a lot of IT suppliers operating in this market."
"Their penetration for larger organisations is about 56%, but for the mid-sized part of the market it's in single figures - and it's unlikely to move beyond that as there are other options that make more commercial sense to smaller businesses in terms of price and ease of implementation," he said.
In a recent survey nearly three-quarters of SAP users expressed frustration at how long it took SAP to bring its SaaS suite to market.
Read more on IT outsourcing