Court rejects Accenture's appeal in British Gas case
An appeal by Accenture against a claim from British Gas over the implementation of a billing system has been rejected by the Court of Appeal.
An appeal by Accenture against a claim from British Gas over the implementation of a billing system has been rejected by the Court of Appeal.
British Gas is seeking damages of £182m for what it argued was a defective SAP-based platform installed by Accenture in 2006.
British Gas filed a claim in 2008 for costs it incurred after it in-sourced IT and customer service staff to resolve problems caused by the Jupiter system.

Download this free guide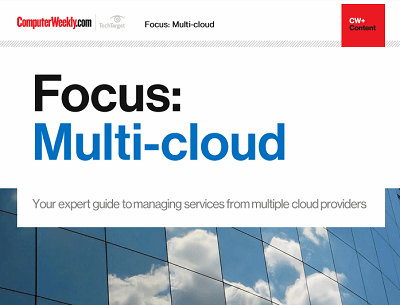 Mixing and matching your cloud options
Many IT leaders are increasingly coming round to the idea that sourcing services from one or more providers might be the best way to go. From a cost and resiliency perspective, some workloads might work better in one cloud over another. Or a certain provider might boast some functionality that suits a particular process the enterprise is looking to implement, but falls short in other areas, prompting the company to adopt a mix-and-match procurement strategy. Join us as Computer Weekly takes a closer look at the multi-cloud approach and what providers are doing to capitalise on the trend.
By submitting your personal information, you agree that TechTarget and its partners may contact you regarding relevant content, products and special offers.
You also agree that your personal information may be transferred and processed in the United States, and that you have read and agree to the Terms of Use and the Privacy Policy.
British Gas said the project caused numerous errors, which allegedly led to customer service problems and caused hundreds of customers to leave the company.
Phil Bentley, managing director of British Gas, said, "Both the High Court and the Court of Appeal have now found in our favour during these important early stages. British Gas is now one step closer to holding Accenture to account for the disruption caused to our customers."
Speaking to Computer Weekly earlier this year, British Gas CIO Dave Bickerton said the company is confident about the case.
"The evidence is plain to see: we [had] to make repairs to the system and there are fundamental design issues that we are having to address," he said.
However, Accenture maintains that any problems resulting from the billing system were a consequence of British Gas' mismanagement once it took it over.
"The Jupiter system we delivered in 2005 met all contractual requirements; it was delivered on-time and on-budget.
Centrica [British Gas' parent company] operated the system for over two years before starting the court process and it is still using the Jupiter system today," said an Accenture spokesman.
The IT supplier added that the Court of Appeal had accepted a number of Accenture's arguments in the latest episode of the lawsuit.
"In particular, it reversed the High Court's judgment on a key issue that will make it more difficult for British Gas to attribute its problems with the system to Accenture, rather than taking responsibility for fixing them itself," the spokesman added.
The full trial has been scheduled to begin on 3 October 2011.
Read more on IT outsourcing