World Cup could bring UK SMEs to a halt, survey claims
Small and medium businesses could be hit by computer chaos with 54% of UK workers planning to watch 2010...
This Article Covers
RELATED TOPICS
Small and medium businesses could be hit by computer chaos with 54% of UK workers planning to watch 2010 FIFA World Cup games online at work, a survey has revealed.

Download this free guide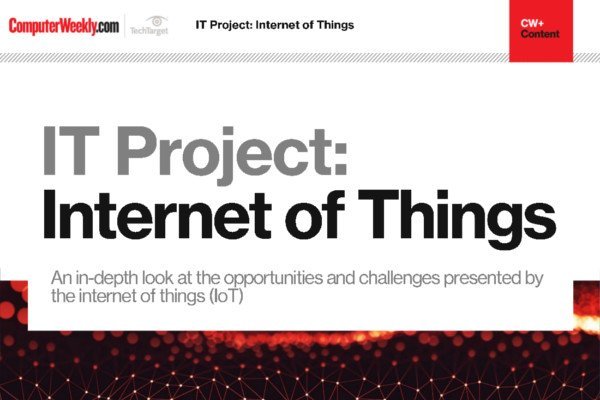 IT Project: Internet of Things
Have an in-depth look at the opportunities and challenges presented by the internet of things
By submitting your personal information, you agree that TechTarget and its partners may contact you regarding relevant content, products and special offers.
You also agree that your personal information may be transferred and processed in the United States, and that you have read and agree to the Terms of Use and the Privacy Policy.
This will slow down networks and in extreme cases even crash computer systems, according to internet service provider Eclipse Internet, which conducted the survey among 2,000 UK workers.
"We advise all businesses to be mindful about the impact this could have on their day-to-day business operations," said Clodagh Murphy, director of Eclipse.
Streamed content uses a lot of bandwidth and this could seriously impact the performance of their business internet connection, she said.
Other potential effects include longer transfer times for important files and slower access to business critical applications such as e-commerce ties, email and online backup.
Fifty-six per cent of those polled did not know whether their organisation had any restrictions or guidelines in place to stop them accessing sites to watch the tournament.
Thirty-seven per cent said watching World Cup matches would not affect their work productivity and a quarter thought there would be no impact on the speed of applications if all employees watched games online at work through online streaming sites.
But the surge in broadband traffic could be disruptive, said Murphy, particularly on 23 June when England plays Slovenia.
"We expect huge interest in that match as it is England's only group game that happens during the working day and we have planned extra capacity to cope with demand," she said.
Companies need to be wary about a potential drain on the efficiency of their IT systems that the streaming of the World Cup could cause, said Murphy.
"We suggest that all organisations develop robust guidelines on office computer use to avoid network congestion and slow performance of key applications," she said.
Read more on Networking hardware