UK IT start-up incubator gains momentum
The UK IT start-up incubator programme, known as The...
This Article Covers
RELATED TOPICS
The UK IT start-up incubator programme, known as The Difference Engine, is supporting research into technologies including mobile applications, real-time web information feeds, a Facebook application and metrics software.

Download this free guide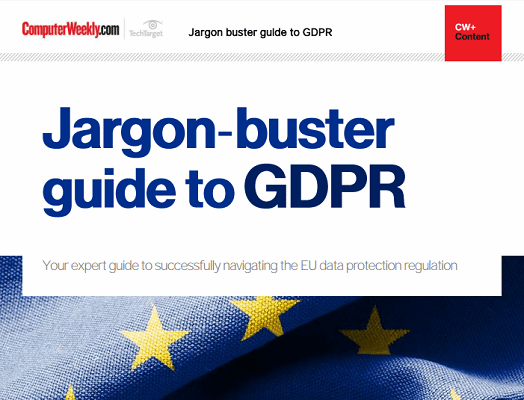 Jargon-buster guide to GDPR
The 10 most important things you need to know about GDPR, and a jargon-buster explanation for some of the key terminology.
By submitting your personal information, you agree that TechTarget and its partners may contact you regarding relevant content, products and special offers.
You also agree that your personal information may be transferred and processed in the United States, and that you have read and agree to the Terms of Use and the Privacy Policy.
The Difference Engine was launched in November. It is now offering nine teams mentoring, support and £20,000 over 13 weeks.
Seven of the teams in the first programme are from the UK with the other two others from Lithuania and Estonia.
The programme goes through three phases. The first phase is known as Refine, where teams make decisions about which ideas to take forward. Then there is the Build phase, where they develop the technology. Finally, the Show phase arrives when the teams exhibit finished products to the world.
Venture capitalist Jon Bradford, who founded The Difference Engine, said, "I am exceptionally happy about how it is going and very tired."
The Difference Engine, which is based in the North East of England, is modelled on a US IT start-up incubator known as Techstars which has already taken 30 internet-based companies from initial idea to major investment or acquisition.
Techstars puts a heavy focus on mentoring and has mentors from companies including Facebook, Microsoft, Google and venture capitalists. The Difference Engine has a similar model. Paul Rawlings is one of the entrepreneurs currently on the programme. He is the founder of start-up ScreenReach, which develops a platform that enables mobile devices to engage with digital content. He said the mentoring is the most important part of the programme.
"The mentoring is absolutely critical. The money is good and helps but access to people that have established global companies before is essential."
Rawlings said the fact that there are teams of start-ups working closely together is good for ideas. "We bounce off each other."
The Difference Engine will run two programmes every year, with one starting in February and one in July.
The US Techstars programme is based in Boulder, Colorado. It was set up in 2006 and runs camps where groups with internet-based ideas are given help and advice about taking an idea to a successful business. Out of 39 ideas in three years 30 have gone on the receive angel funding or to be acquired by larger companies. One example is a company called Socialthing, which went from an idea to being acquired by AOL for $10m in 14 months.
Read more on E-commerce technology