The government has rewritten the controversial clause 18 of the Digital Economy Bill to give a greater role to the courts in fighting online piracy, and force copyright holders to do more to provide legal access to copyright material.
The government will introduce the revised clause immediately after the bill's second reading in the House of Commons on 6 April.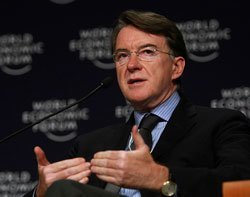 "The government believes that the amendment delivers the effect that the House of Lords wanted to achieve when it voted clause 18 into the bill, but in a way that takes account of the legal and other concerns to which the clause gives rise," it said.
Opposition shadow culture ministers Jeremy Hunt and Don Foster have been informed of the legal deficiencies in the present clause.
The government proposes that the secretary of state may, by regulation, empower a court to grant a blocking injunction against an internet "location" which the court is satisfied has been, is being or is likely to be used for or in connection with "an activity that infringes copyright".
The revised clause says internet service providers and website operators have to be warned that they face a blocking injunction before a court grants the application. Regulations will set out how the notification system works.
The blocking injunction will require a service provider to prevent its service being used to access the location.
Before this the secretary of state has to be satisfied that the alleged infringement of copyright is having a "serious adverse effect on businesses or consumers".
He also must be sure that the regulations are proportionate to address that effect, and that they would not prejudice national security or the prevention or detection of crime.
The courts may not grant an injunction unless they are satisfied that the location holds a "substantial amount of [infringing] material" or is likely to be used to give access to a such a location.
This would appear to cover sites such as The Pirate Bay, which indexed copyrighted music and film files and provided hotlinks to them.
Courts must also consider steps taken by the service provider, or by an operator (ie website owner or hosting service) of the location to prevent infringement.
Courts must also weigh evidence of steps taken by the copyright owner, or their licensees "to facilitate lawful access to the qualifying material".
The courts should also consider whether an injunction would be have a disproportionate effect on any person's legitimate interests, and its effect on freedom of expression.
Finally, the secretary of state may not make regulations under this section without the consent of the Lord Chancellor.
Email Alerts
Register now to receive ComputerWeekly.com IT-related news, guides and more, delivered to your inbox.
By submitting you agree to receive email from TechTarget and its partners. If you reside outside of the United States, you consent to having your personal data transferred to and processed in the United States.
Privacy