Oracle to oppose EU objections to Sun acquisition
European regulators have issued an official objection to Oracle's $7.4bn...
European regulators have issued an official objection to Oracle's $7.4bn acquisition of Sun Microsystems, moving another step closer to blocking the deal.

Download this free guide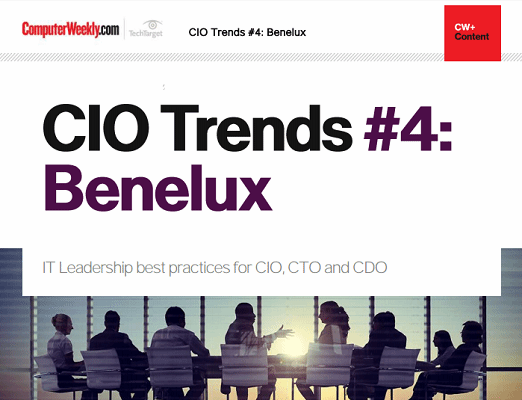 Blockchain for Benelux
Blockchain is today what cloud computing was a few years ago. Businesses are beginning to establish examples about blockchain, while cloud computing moves to being a decision about what kind of cloud strategy a CIO wants. Read about both in this issue.
By submitting your personal information, you agree that TechTarget and its partners may contact you regarding relevant content, products and special offers.
You also agree that your personal information may be transferred and processed in the United States, and that you have read and agree to the Terms of Use and the Privacy Policy.
The European Commission said the combination of Sun's MySQL open source database and Oracle's corporate database raises competition concerns.
Oracle rejected competition claims, saying the EC's objections reveal a "profound misunderstanding of both database competition and open source dynamics".
"The products don't reduce competition in the slightest," Oracle said in a statement.
The US Justice Department, which approved the deal in August, also issued a statement in support of Oracle, according to Bloomberg.
Consumer harm is unlikely because customers would continue to have choices from a variety of well-established and widely accepted database products, the statement said.
The EC's statement of objections is aimed at putting pressure on Oracle to offer concessions, but Oracle said it plans to "vigorously oppose" the move.
Oracle said considering the number of database rivals in the market and the fact that Oracle's database and MySQL are "differentiated products", there is no basis for the EU's objection.
The EC began an investigation into the acquisitions in September after lobbying by Oracle rivals and is scheduled to make a ruling by 19 January 2010.
Opponents to Oracle acquiring control of MySQL say even though MySQL is far smaller than database market leaders, Oracle would have an incentive to suppress the open source product.
Oracle can now request a hearing to convince the EC that there are no competition problems. If that fails, Oracle can appeal to the European courts in Luxembourg.
"Given the lack of any credible theory or evidence of competitive harm, we are confident we will ultimately obtain unconditional clearance of the transaction," Oracle said in a statement.
Read more on Database software