Virgin Media halves losses in 3Q09 as network upgrade kicks in
Virgin Media's losses halved in 3Q09 to...
Virgin Media's losses halved in 3Q09 to £60.1m from £122.7m the previous quarter, bringing net losses for the first nine months of this year to £263.4m, compared to £676.0m a year ago.

Download this free guide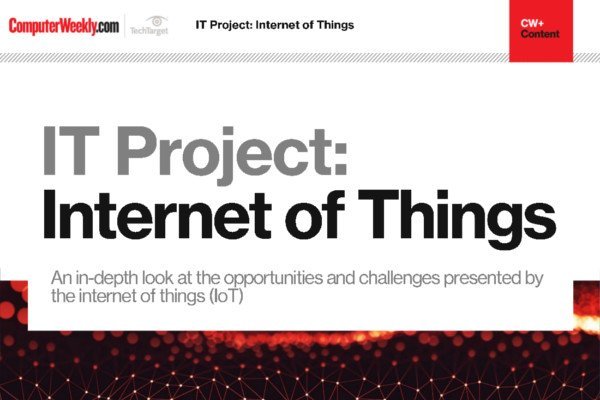 IT Project: Internet of Things
Have an in-depth look at the opportunities and challenges presented by the internet of things
By submitting your personal information, you agree that TechTarget and its partners may contact you regarding relevant content, products and special offers.
You also agree that your personal information may be transferred and processed in the United States, and that you have read and agree to the Terms of Use and the Privacy Policy.
Total sales were up 1.3% to £953m, with free cashflow strong at £109m. Average monthly revenue per user rose 5.3% to £44.24 compared to £42.00 for 3Q08, as customers bought more of the firm's offerings.
Customers using Virigin broadband, TV and telephony rose to just under 60% from less than 55%, and the number of customers adding a mobile phone on top of this rose to just over 10%.
Virgin Media completed its network upgrade, making access speeds of up to 50Mbps available, and raising its entry-level speed from 2Mbps to 10Mbps.
It added 39,000 broadband customers during the quarter, bringing the total to 3.77m. Some 72% of subscribers now have access speeds greater than 10Mbps, while those with 20Mbps or higher access rose 40% to 500,000 or 13% of subscribers.
Just over half Virgin Media's digital customers used the video-on-demand service, up from 49% a year ago. This pushed average monthly total viewings to 66 million per month from 45 million.
Mobile phone contracts, which are serviced by T-Mobile, were up 51%, adding 88,000 to 872,600. T-Mobile UK is the object of a takeover by Orange.
CEO Neil Berkett said the company aimed to attract high-value customers who bought more and stayed longer. "This strategy has led to the second-successive quarter of record ARPU and strong consumer revenue growth," he said.