Business adoption of some form of cloud computing has almost doubled since the beginning of the year, research has revealed.
In the same period, the number of businesses planning for and testing cloud computing has trebled, according to a survey of 500 global companies in 17 countries.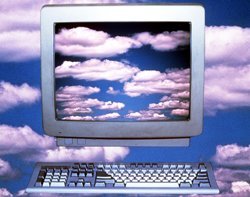 Of the 40% of companies investing in new technologies, 57% said cloud computing is a strategic investment and 43% view cloud computing as a cost-cutting measure.
"This is the first data that indicates a growing global acceptance of cloud computing in the enterprise," said the report, commissioned by technology supplier Avanade.
The number of companies not using any form of cloud computing has shrunk to 36% from 61% in January this year.
"In the UK the contrast is even greater, with just 25% of companies not adopting any form of cloud computing," the report said.
More than half of the companies polled are using a mix of cloud-based and internal IT systems.
"There is a clear move to using these hybrid deployments of cloud-based systems as companies get more comfortable with new technology," the report said.
The hybrid approach will give cloud computing time to permeate businesses the way the internet has done, said Ian Jordan, managing director at Avanade UK.
Barriers to using only cloud-based computing in the enterprise include security concerns, the steep learning curve for IT staff and service disruptions, the report said.
Although companies are becoming increasingly comfortable with cloud computing, less than 5% of those polled are adopting a cloud-only model.
Cloud will continue to take hold, but at the same time there are some applications and business processes that are not suited to cloud computing, said Jordan.
"Companies need to make smart decisions about what to migrate," he said.
Top five cloud computing security issues >>
Image: Henryk T. Kaiser/Rex Features
Email Alerts
Register now to receive ComputerWeekly.com IT-related news, guides and more, delivered to your inbox.
By submitting your personal information, you agree to receive emails regarding relevant products and special offers from TechTarget and its partners. You also agree that your personal information may be transferred and processed in the United States, and that you have read and agree to the
Terms of Use
and the
Privacy Policy
.