Barclays customers were unable to use some services this morning as a result of an unidentified system problem.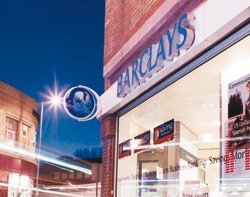 Customers complained about problems when trying to use the bank's online or in-branch systems.
One customer said when she tried to bank online she was greeted with "lots of different error messages". Another said customers were unable to do anything in the branches either.
Barclays told Computer Weekly that all systems are back up and running normally, but it has not yet identified what caused the problems. "There were slow responses on essential systems and for some people it would time out," said a spokesperson. "We do not know the cause, but there will be an investigation."
Chris Skinner, chairman at think-tank The Financial Services Club, said the bank could be having IT problems. "My question would be, has Barclays lost the plot with technology?"
He was referring to the fact that IT was responsible for a fine slapped on Barclays by the FSA last month, due to investments not being recorded properly.
Barclays' CIO Don Trotta recently left the company. He joined SAP, taking responsibility for SAP's financial services division.