Microsoft to release Windows Mobile stop-gap tomorrow
Microsoft is to fight back against Apple and Google with the release tomorrow of the first mobile phones running Windows...

AŁċ∀ƔȀ*ŇČ⇠Ɣɨ*ŅĊ糰Ɣs*Ļċ敭慴
Microsoft is to fight back against Apple and Google with the release tomorrow of the first mobile phones running Windows Mobile 6.5.
The success of Apple's iPhone and Google's Android mobile operating system has prompted Microsoft to push through a release of its redesigned Windows Mobile operating system.

Download this free guide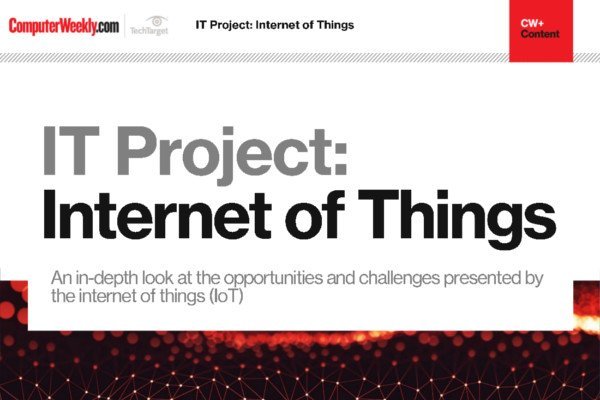 IT Project: Internet of Things
Have an in-depth look at the opportunities and challenges presented by the internet of things
By submitting your personal information, you agree that TechTarget and its partners may contact you regarding relevant content, products and special offers.
You also agree that your personal information may be transferred and processed in the United States, and that you have read and agree to the Terms of Use and the Privacy Policy.
Windows Mobile 6.5 includes support for a touch-screen interface and connects to a new online store where mobile users will be able to download applications.
Microsoft also claims to have improved the software's internet browser to overcome some of the big shortcomings of earlier versions.
The stop-gap release is seen as essential in preventing Microsoft falling further behind competitors, according to the Financial Times.
Microsoft has lost almost 3% of its share of the smartphone operating system market in the past year according to second quarter financial results.
The software firm is racing to complete a more thorough overhaul of its mobile operating system to further counter losses to competitors who have focussed more on the consumer market.
Windows Mobile 7 is due for release early next year and is expected to include features designed to offer stronger competition to Apple's iPhone.
In Europe, phones operating Windows Mobile 6.5 will be available from Orange and Vodafone, as well as phone manufacturers Acer, HTC, LG Electronics, Samsung, Sony Ericsson and Toshiba.