LTE networks threaten cabling firms
Nokia Siemens and China Mobile last week demonstrated the world's first indoor TD-LTE ...
This Article Covers
RELATED TOPICS
Nokia Siemens and China Mobile last week demonstrated the world's first indoor TD-LTE femtocell communication for indoor coverage of high-speed mobile calls.

Download this free guide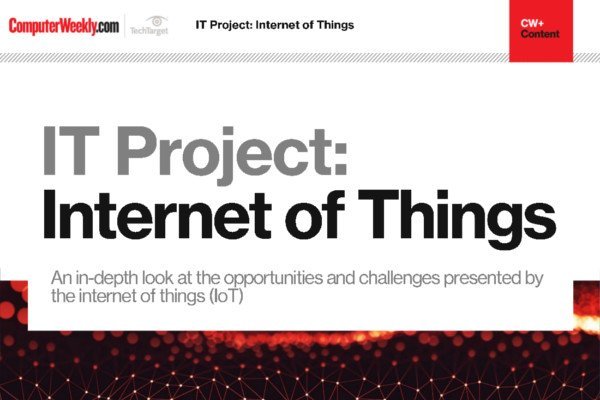 IT Project: Internet of Things
Have an in-depth look at the opportunities and challenges presented by the internet of things
By submitting your personal information, you agree that TechTarget and its partners may contact you regarding relevant content, products and special offers.
You also agree that your personal information may be transferred and processed in the United States, and that you have read and agree to the Terms of Use and the Privacy Policy.
This follows last month's demonstration of a TD-LTE system in a mobile application by Motorola.
LTE (Long Term Evolution) is the extension of the GSM mobile telephony technology for fourth generation mobile networks. With commercial roll-outs starting from next year, they will provide users with theoretical speeds up to 100Mbps and beyond.
The tests in China used transmission technology based on time division duplexing (TDD or TD), which means a network can send and receive lots of calls on a single channel simultaneously by splitting the concurrent messages by time. Common applications of TDD include USB, BlueTooth and DECT.
Indoor mobile coverage at LTE speeds using tiny short range radio transmitters called femtocells promises to do away with in-office or in-home communications cabling for phones and networked IT equipment.
"User habits indicate that the majority of mobile broadband capacity will be consumed inside homes and offices where coverage is typically lower than outdoor spaces," said Huang Xiaoqing (Bill) , general manager of China Mobile Research Institute. The institute is driving a number of multi-disciplinary, multi-lateral research projects on advanced mobile communication technologies.
Nokia Siemens Networks' Beijing research team showed a live streaming video downlink application using a compact experimental femtocell prototype in China Mobile's Research Institute laboratory. The demonstration achieved speeds faster than the typical xDSL speeds currently possible via residential broadband connections.
On 6 August Motorola said its joint over-the-air trial using TD-LTE gave download speeds up to 70Mbps in a 20MHz bandwidth channel, together with mobility and hand-over with live applications.
Read more on Networking hardware