Computer maker Dell says Twitter has helped the company make more sales worth more than $3m in the past two years.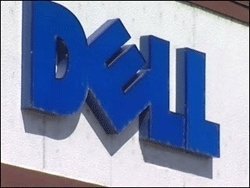 The Twitter-related sales are a fraction of Dell's $12.3bn revenue reported in the first quarter of this year, but it proves companies can profit from Twitter, according to Reuters.
Twitter does not charge companies for such benefits, but analysts believe the success reported by Dell's Twitter champion Lionel Menchaca could help Twitter develop a more profitable business model.
Twitter's exponential growth in users of 3,000% in the past year has led companies to start realising the value of the microblogging service.
In April, Google was rumoured to be considering buying Twitter because of its growing and valuable database of information of consumer response to brands.
Many Twitter users tweet about business issues, although it is aimed at use by individuals, said Gartner researcher Jeffrey Mann.
"This is leading businesses to explore how they could best use it," he said.
Dell posts six to 10 times a week to its DellOutlet account on Twitter, which is where Menchaca said most of the Twitter-based sales have come from.
Most posts includes a coupon or a link to a sale and about half of the posts are Twitter-exclusive deals.
Dell is one of the top 100 most-followed accounts on Twitter, with 568,549 followers, according to tracking service Twitterholic.