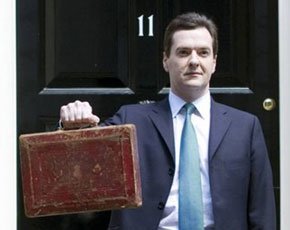 As the Chancellor of the Exchequer George Osborne reveals the contents of his red box, this year, find out all the news from the Budget 2012.
Keep up to date on the UK government's plans for the economy and public finances, for the year ahead.
Live updates on the Budget 2012
Articles on the Budget 2012
Budget 2012: "Promising, but not yet enough for UK IT"
Read the Computer Weekly Editor's blog on the announcements made in the Budget 2012.
Will the Budget turn Britain into the "technology hub of Europe"?
Chancellor George Osborne said the government's ambition is to turn the UK into "the technology hub of Europe." But does the budget back up this goal, or was it just political rhetoric?
Budget 2012: the highlights for the IT industry
Find out the key points announced in the Budget 2012.
George Osborne's budget 2012: IT sector wish list
What is on IT businesses and industry experts' Budget 2012 wish list? Find out what announcements the industry hopes George Osborne will make to boost the UK tech sector.
ComputerWeekly news and features on the Budget 2012 and government IT
More on government IT from the UK TechTarget network
Government and public sector IT: A UK guide
Learn about technologies used within the public sector. Read case studies, news and tips.
Government IT spending report kicks off virtualisation idea
A report revealing the UK government's IT spending may lead the public sector into looking for alternative ways to make savings.
IT procurement opened by the UK government
The government IT market is set to be opened up to SMEs, as the UK government releases a consulting paper to determine software standards.
UK government as 19 suppliers to cut IT contract costs
Is the UK government right to ask its 19 biggest suppliers to cut IT contract costs?
UK cyber security strategy published by UK government
Included in the UK government's cyber security strategy is a new crime unit, certifications and more public education.
Government says UK cybercrime is as bad a terrorism
The UK government will spend billions on cyber security, as it claims cybercrime s as severe as terrorism.