Watch your step
Microsoft's licensing changes have tempted other major software companies to examine their own charging models. Karl Cushing...

Download this free guide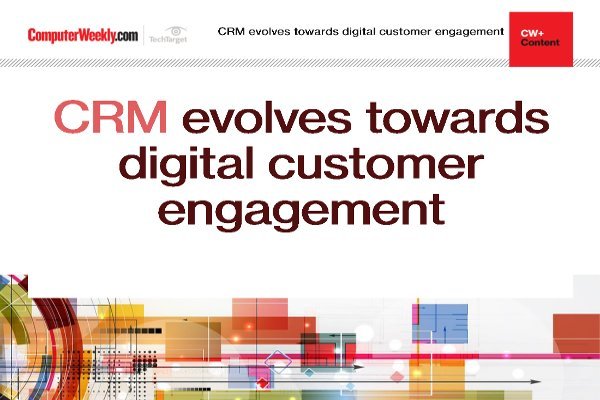 Enhancing digital customer engagement with CRM
Learn about customer relationship management has evolved towards engaging with customers through every channel, with digital at the forefront.

By submitting your personal information, you agree that TechTarget and its partners may contact you regarding relevant content, products and special offers.

You also agree that your personal information may be transferred and processed in the United States, and that you have read and agree to the Terms of Use and the Privacy Policy.

Microsoft's licensing changes have tempted other major software companies to examine their own charging models. Karl Cushing discovers that users will have to tread carefully if they are to keep out of the licensing mire.



It's just over a month since Microsoft's licensing changes kicked in, ending the volume licensing deals that allowed Microsoft users to upgrade software on a trade-in basis. Yet still the uncertainty over the future of software procurement persists. Will other software suppliers follow Microsoft's lead and steamroller user organisations into signing new licensing agreements in a bid to boost short-term revenues - as predicted by Computer Weekly back in July?

Will suppliers use licensing changes to squeeze more cash out of users down the line? Or will more companies go down the subscription-based licensing route and turn us into an nation of software renters instead of buyers?

What is clear is that a major shake-up in software licensing is on the cards and IT directors will have to monitor the situation closely to ensure that the way they approach software licensing fits in with their overall IT strategy.

Analyst group Gartner has predicted that Microsoft will scrap its perpetual licences and will offer only subscription licences by 2006. Gartner analyst Jon Mein also believes that the current stagnation in the software market will force other software houses to follow similar models to Microsoft to get best value from their products. Mein points to recent Dataquest figures which predict that the number of new software licences being sold will remain stagnant in the foreseeable future, with double-digit growth not forecast until 2004. Mein sees software suppliers such as Citrix and Adobe as prime candidates for switching to the subscription model - the extreme form of which is renting kit to the customer - as a way to boost revenues.

Change is already in the air. Last month saw licensing changes from both Novell, which altered its licensing model on 1 August, and software and services firm Citrix, which announced on 5 August it was adopting an "open licensing model" in the early fourth quarter to simplify the way customers purchase and manage their Citrix software licences.

Although nowhere near as broad as Microsoft's new model, Novell's licence changes mean that all its products will now be licensed on a per-user basis, with its Corporate Licence Agreement moving from a forecast to an initial order basis.

Echoing Citrix's argument, Ben Pulpett, enterprise and sales director for Novell UK, insists that the changes were made at the behest of, and for the benefit of, its customers. "We've simplified the models, that's all," he says.

Altruism aside, Novell will make savings through charging on a per-user basis. When the company billed on a forecast basis there were often marked differences in what customers ended up paying and what they should have paid. Novell will not be following Microsoft in the draconian way it goes about enforcing licensing changes though, insists Pulpett. "Microsoft customers had a gun put to their head - they were forced to do it [sign new licensing agreements before 31 July to qualify for discounts] and we think that's morally incorrect," he says.

Novell has piloted subscription based-licensing in Scandinavia, but Pulpett does not think the UK market is fully ready for it yet. "It is available but it's not something we're seeing much demand for at the moment," he says. However, the company is about to launch a new rental model aimed squarely at the UK public sector at a significantly reduced cost, he says.

The fact that Microsoft made record profits in the three-month period to June on the back of its revenue changes did not go unnoticed by the cash-strapped supplier community. The model will look especially appetising for companies with shareholders to satisfy. As such, Butler Group analyst Mike Thompson has identified Sun as a likely candidate to follow Microsoft's lead.

However, Jonathan Mills, software product marketing manager for Sun in the UK, denies that the company plans to adopt such a strategy and adds that the company will not force users to adopt subscription licensing while there is so much "fear, uncertainty and doubt" in the marketplace.

Mills says Sun has been approached by some companies interested in switching to a subscription licensing model, such as software service providers delivering a large amount of services to a large amount of users, and this represents opportunities for Sun. However, he believes subscription licensing is unsuitable for companies with slow upgrade plans who want control over their destiny and the software versions they use. Mills also points out that most of Sun's software is server-based, rather than directed at individual end users - the main exception being its Star Office product, which Mills says would probably be most suitable for subscription-based licensing model but is currently licensed on a per-user basis.

Not all licensing changes are necessarily bad, however - even when they're by Microsoft. Gartner's Mein points out that, to a large extent, the company was playing catch-up on the likes of Oracle and IBM, which have offered once-a-year upgrade licences for some time. "We think that customers will find the new Microsoft model simpler to understand and manage going forward," says Mein, who says customers often ended up being under- or over-licensed under the old system. However, if Gartner is correct and Microsoft moves to force its customers to accept subscription-based licences to use its products by 2006 and, as Mein expects, other suppliers adopt rental-based licensing, this will necessitate some change management and cultural shifts. Companies will be buying their software in a different way and will need to be aware of the potential pitfalls.

One of the main risks with fully-fledged subscription-based licensing, in which users rent equipment from the supplier - Microsoft's Enterprise Agreement Subscription Model is one example - is that customers can end up paying more than the product is worth if the life cycle is too long. "Subscription may look less expensive in the first instance but it can work out more expensive in the long term," says Mein. In the Microsoft model, for example, there is a "break-even period" at five years: if you keep using a product after that, you'll have ended up paying over the odds. But it's not all doom and gloom.

Although Peter Mansbridge, IT director at power protection product firm Chloride, describes the subscription licensing model as "still a bit raw", he believes it will work out well in the long term and should be easier to manage than the current situation. Mansbridge points out that from an IT management perspective the model makes sense because it can reduce management effort and overheads and maximise the business benefit of what you're buying. He points out that managing licences takes effort and says that if suppliers were to take over the work companies put into policing their internal software usage that would be a major benefit. "That's the sort of benefit I see eventually coming from Microsoft," says Mansbridge. "When it settles down it will probably be the way to go, but we're happier owning our own licences at the moment," he adds.

However, Mansbridge is less sure about the issue of software upgrades. The idea behind subscription-based licensing is that you get as many updates as come out, but there are fears that unscrupulous software houses will release lots of minor or pointless upgrades to fleece users of yet more cash. "What we're striving for in IT management is a degree of stability," says Mansbridge. "You have to keep up but you also need to make sure that the upgrade is delivering benefit to the business and the users and you're not just spending money on the latest version."

Interim IT director Ed Darnell also believes that the subscription-based model makes a lot of sense. "Subscription-based licensing is a more honest way of telling you what software really costs you and it clearly makes an enormous lot of sense from the supplier point of view," he says. Darnell believes there is often a large disparity between what companies think they have bought and what they actually get, because of add-on costs for services including maintenance and upgrades. "If you look at a company like Oracle you pay very high licence costs, but you also have to spend a lot of money on getting value out of their products," he says.

However, while subscription-based licensing makes sense on the desktop, Darnell believes that for other areas a more service-based approach is better. This is where he sees the open source approach coming into its own. He says two main models will emerge and "stack up against each other": a subscription-based one and an open source model with no licence fees but costs for integration and squeezing out value.

Software companies looking to dramatically change their licensing models to boost revenue should not take it for granted that users will toe the line, however.
Take the situation with Microsoft. While the IT user community largely accepted its fate and went along with signing new licence agreements in the months leading up to the July 31 deadline, it is still unclear how they will behave in the long run. Stories abound of companies slowly stripping out Microsoft kit in favour of open source alternatives such as Linux and Star Office on the desktop, in order to reduce their exposure to Microsoft.

The danger is that other main suppliers may go down the Microsoft same path and you could find that by switching over to another platform you've jumped from the frying pan into the fire, incurring huge transformation costs in the process.

Guest editor's comment
Microsoft's recent licensing changes have obviously caused great consternation in the industry and are quite clearly an indication of where the software vendors are going in general.

My company has embraced the subscription model and we have seen much tighter control in our Microsoft space over the last 12 months: if you don't use it, un-install and you don't have to subscribe to it. However, this was not the only change that was made: the focus on enterprise agreements has moved from employee headcount to client numbers - a 10%-20% increase for many organisations - and continued unbundling of software, such as Frontpage, has created extra subscription line items when previously they had been included in other products.

What next? The whole area is a minefield and organisations will need to continuously scrutinise their environments to ensure that they have optimised licensing and use only what they need. Perhaps we should all buy shares in companies touting software metering tools!

Subscription licensing: pros and cons
Pros
No big, one-off costs upfront
Less administration and lower management overheads as you're not looking after all your licences


Cons
You could end up paying too much if the life cycle of the product is too long
You could end up paying for unnecessary upgrades that don't add value


Verdict
Subscription licensing can make sense for some companies, but it's still at an early stage in its development. One to watch.

Licensing changes: the key suppliers
Microsoft
Following the company's licensing changes which came into effect on August 1, ending the volume licensing deals that allowed users to upgrade software on a trade-in basis, Microsoft customers can now either opt for three options:
MS Select, a forecast-based (ie asset-based) agreement
MS Enterprise Agreement, an asset-based commitment agreement where you commit to buy a number of licences over a three-year period; or
Enterprise Agreement Subscription model, a rental-based three-year commitment


Citrix
Identified by Gartner analyst Jon Mein as a prime candidate for adopting a subscription model to boost revenues. Recently announced it would be switching to an "open licensing model" in the early fourth quarter. President and chief executive officer Mark Templeton claims the changes will simplify the way customers purchased and manage their Citrix software licences.

Adobe
Identified by Gartner analyst Jon Mein as a prime candidate for adopting subscription licensing. No significant changes as yet

Oracle
Again, no significant changes as yet. Along with IBM, the company has been offering once-a-year upgrade licences for some time. However, in a bid to clear up uncertainties over its labyrinthine pricing structure, Oracle plans to release a new 'software investment guide' on its Web site this month. Earlier this year the company was criticised by both Gartner and Meta Group for its licensing practices

Novell
Recent licence changes mean that all its products will now be licensed on a per-user basis, with its Corporate Licence Agreement changing from a forecast to an initial-order basis. Novell has piloted subscription-based licensing in Scandinavian countries, but doesn't think the UK market is fully ready for it yet, although it is available. However, the company is about to launch a new rental model aimed squarely at the UK public sector

Sun
Identified by both Butler Group and Gartner as a prime candidate to follow Microsoft's lead and change its licensing structure to boost revenue for shareholders. Sun denies this, however, and claims that the company would not force users to adopt subscription licensing while there is so much uncertainty in the marketplace. A subscription licensing would be most suitable for the company's desktop product Star Office, which is currently licensed on a per-user basis.
Read more on Business applications