The web site for thrifty swappers
Thrift was high on the agenda when Steve Oldfield set up a Web site for people who like to swap
Thrift was high on the agenda when Steve Oldfield set up a Web site for people who like to swap



Saving money was a top priority for Steve Oldfield and Gary Johnston when they set up Swapserve.com. While helping other people to save money by providing an online swap shop, they minimised their own costs by using free downloads and manuals to set up the site, writes Roisin Woolnough.

"I suppose the multi-coloured swap shop run by Noel Edmonds and Keith Chegwin in the early 1980s must have planted the seed," explains Oldfield. "We got to thinking about how expensive computer games are and how quickly kids tire of them. So why not swap them instead and save yourself a fortune?"

Download this free guide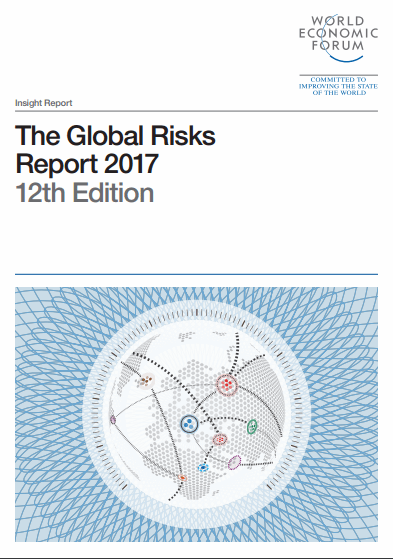 Global Risks Report 2017
Crisis patterns over the past decade have changed dramatically. 10 years ago elements such as civil war and oil prices were the top global risks to take into account. Now we see water crisis and extreme weather events taking control of keeping us up at night. Download this extremely insightful Global Risk 2017 assessment from the World Economic Forum to help prepare you for what you can't know.
By submitting your personal information, you agree that TechTarget and its partners may contact you regarding relevant content, products and special offers.
You also agree that your personal information may be transferred and processed in the United States, and that you have read and agree to the Terms of Use and the Privacy Policy.
Site members can swap, sell or buy goods and services through the site and, for ease of use, there is also a postcode search facility so people could do transactions in their local area. The site only took about five weeks to design from functional schema through to database and technical design. Development took about four months.
As both of them are mainframe contractors, Oldfield and Johnston had to learn some Web skills before they launched in May this year. They used PHP as the development language.
"Coming from a Cobol background, PHP looked easier to pick up than Java or ASP," says Oldfield. "It can also be downloaded free from the Net, complete with manuals."
However, in retrospect, Oldfield thinks they should have gone for Java or ASP, if only because it would have made their skills set more marketable for future work.
For the database, the contractors chose MySQL, because they needed a platform that could handle large volumes of traffic.
"We have volume tested the site with 100,000 items on the database and it delivers great performance. Also, it too is free to download," says Oldfield. "It can be run on your PC and there is 24-hour support available via e-mail from its creators - amazingly, free as well!"
The site runs on a Pentium 400 running RedHat Linux and Apache, hosted at Webfusion. Swapserve.com is not that heavy on graphics, but for those they did use, Netstudio was the tool.
Security and session management caused the most problems. Oldfield says it took a while to establish exactly what security features were needed and how to build a code that would recognise when a visitor is logged in. But, everything went according to plan, time and budget - unlike a lot of IT projects he has worked on, says Oldfield.
Curriculum vitae
Name: Steve Oldfield
Job title: IBM contractor
Age: 36
Qualifications: BSc Hons degree in management science
IT skills: PHP, HTML, MySQL, Cics, Cobol, DB2, Oracle
Hobbies: cricket, golf and cars
Favourite pub: The Stretton Fox, Appleton - but almost any is fine
Favourite film: Zulu
Favourite book: anything by Wilbur Smith
Oldfield on Oldfield: modest brilliant genius
E-Handbook

E-Handbook

E-Handbook
Read more on IT for small and medium-sized enterprises (SME)